SPECIAL ELECTION: GOA Endorses Lynda Schlegel-Culver for State Senate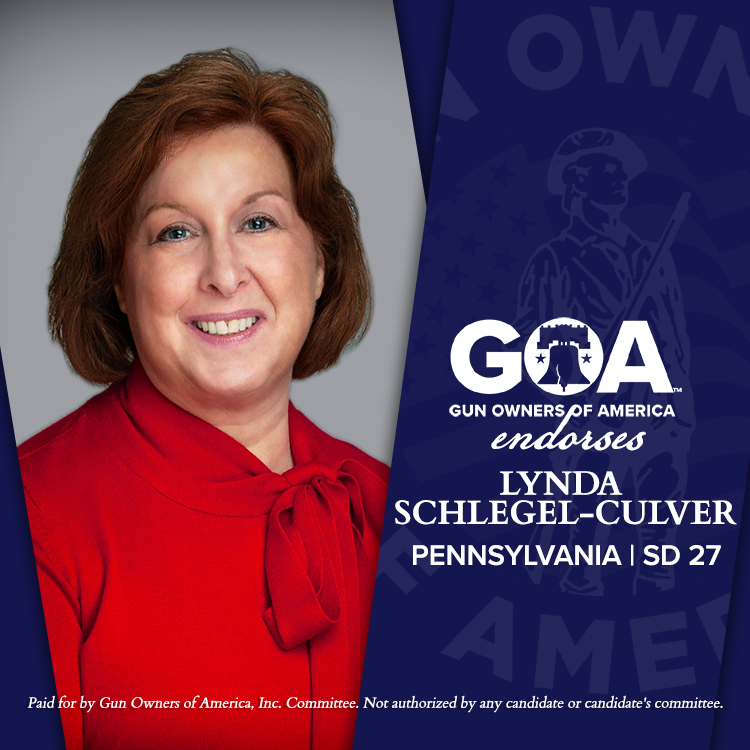 Rep. Lynda Schlegel-Culver is the Gun Owners' Choice Candidate for PA Senate District 27
I am delighted to endorse State Representative Lynda Schlegel-Culver for State Senate in Pennsylvania's 27th district.
Due to the resignation of Republican State Senator John Gordner, there will be a special election on January 31st for the open seat.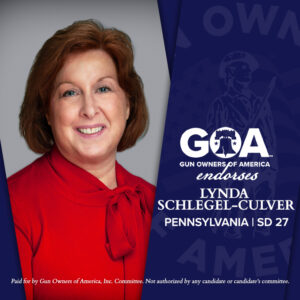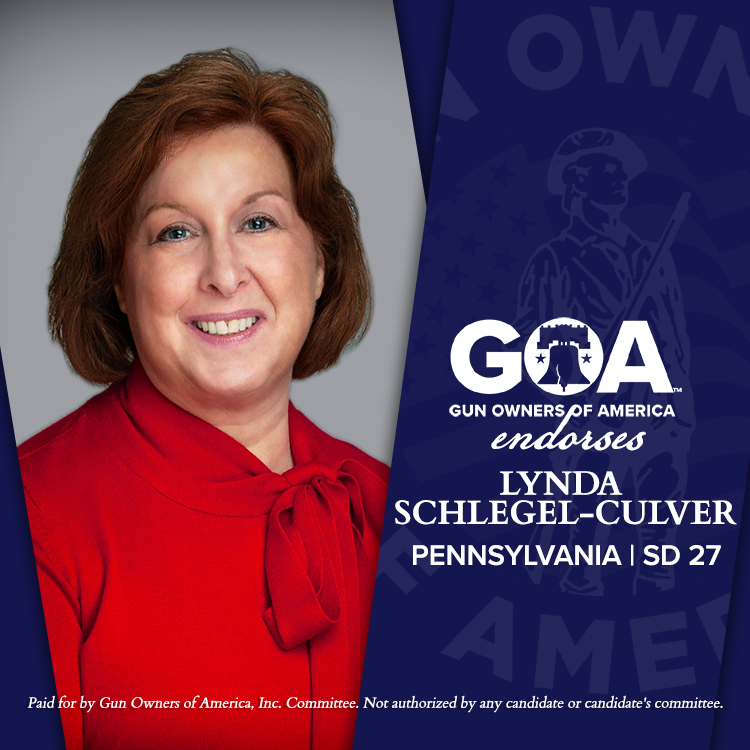 It's imperative that gun owners maintain a pro-gun majority in the State Senate due to the House flipping to Democratic control.
Let me make this abundantly clear: The State Senate is now the firewall to prevent anti-gun bills from passing and making it to Governor-elect Shapiro's desk where they will be signed into law.
Fortunately, gun owners have a good candidate in Rep. Lynda Schlegel-Culver (R-108), who was selected as the Republican nominee for PA-27 on December 11th.
Representative Schlegel-Culver co-sponsored and voted for both Constitutional Carry and a bill to strengthen Pennsylvania's firearms preemption law.
Not only that, but she scored a perfect, 100% on her 2023 GOA gun rights candidate survey. 
Here is what Rep. Schlegel-Culver has to say in her own words about the importance of your God-given rights:
I am incredibly honored to have the endorsement and support of Gun Owners of Pennsylvania. The people of the 27th Senatorial District and Pennsylvania can always count on me to fight to protect the constitutional rights of our citizens, especially the right to bear arms.
To be fair, we sent the Democratic candidate our survey and never got a response. That's never a good sign.
For all of these reasons, Gun Owners of America is backing Rep. Lynda Schlegel-Culver for State Senate in the 27th district.
So, in the January 31st special election, vote for GOA-endorsed Lynda Schlegel-Culver and be sure to support her campaign.
Paid for by Gun Owners of America, Inc. Committee. Not authorized by any candidate or candidate's committee.
Recent GOA News & Updates