SPECIAL ELECTION: GOA Endorses Robert Pagane for State Representative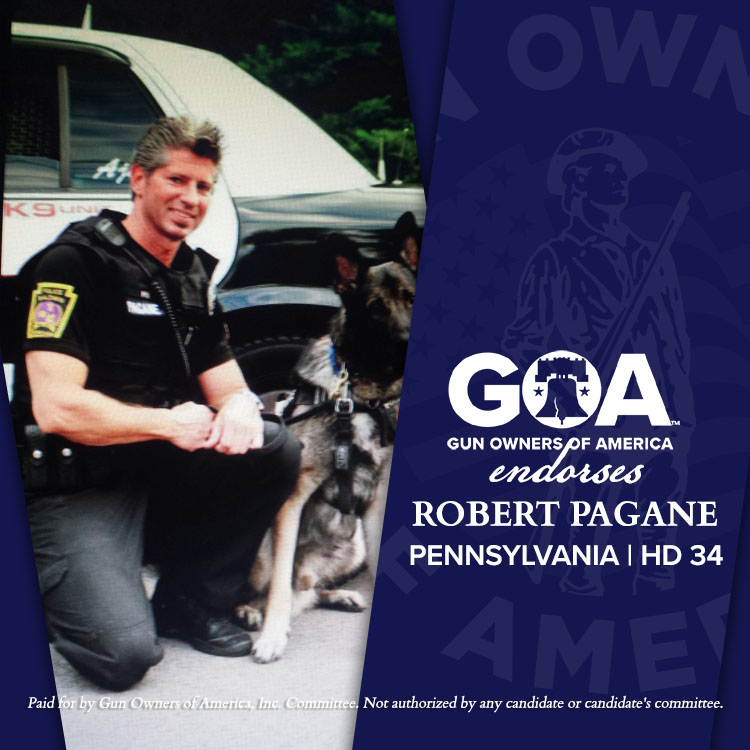 Robert Pagane is the Gun Owners' Choice Candidate for PA House District 34
I am delighted to endorse  Robert Pagane for State Representative in PA House District 34.
Due to the election of anti-gun State Representative Summer Lee to Congress, an open seat exists for Pennsylvania's 34th legislative district. Two candidates have emerged from the conferee process, and only one is going to protect and restore your Second Amendment rights.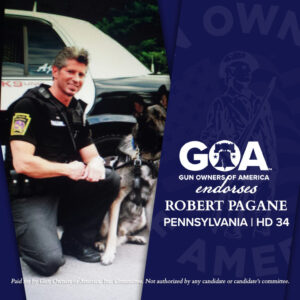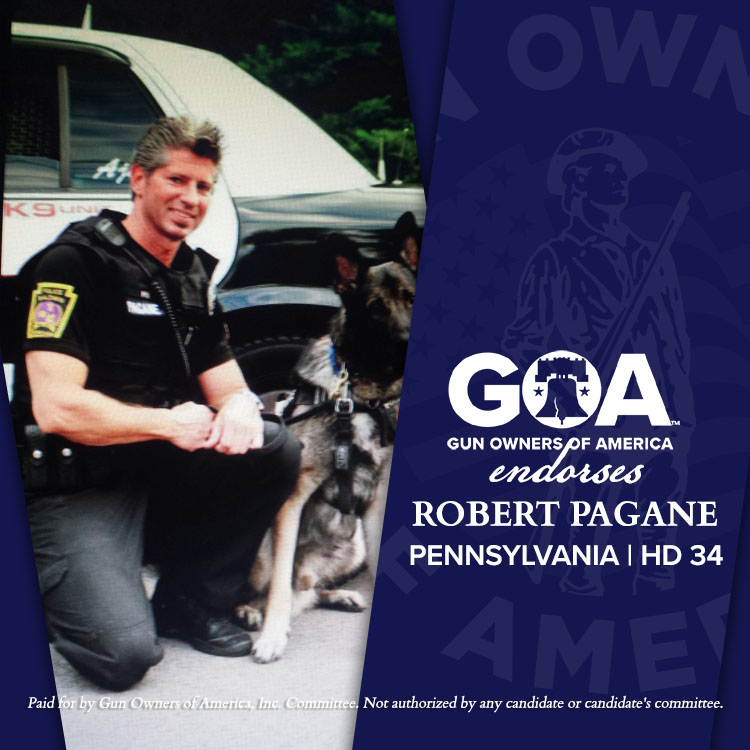 That person is Robert Pagane and he'll be a strong advocate for gun owners in Harrisburg.
Robert has been a resident of Wilkins Township for over 22 years. He served as a police officer for over 30 years, including working at the Pittsburgh Housing Authority as a Community Oriented Police Officer. He also served as a canine handler at the South Hills Police Department until his retirement.
Important for gun owners, Robert is 100% on our side when it comes to our constitutionally protected rights.
Robert earned GOA's support because of his high marks during our rigorous Candidate Endorsement process and where he earned a 100% score on our 2022-23 gun rights candidate survey.
Here is what Robert Pagane has to say in his own words about your Second Amendment rights:
America gained its freedom and independence on the backs and shoulders of strong men with guns. 

A reality is that evil does exist, and often it is armed with guns. Taking the guns away from the good, honest, law-abiding men and women of this nation will only empower the evil doers. 
We need a good dose of pro-2A commonsense just like this in Harrisburg, don't we?
For all of the above reasons, GOA is endorsing Robert Pagane for State Representative in House District 34.
So, in the February 7th special election, vote for GOA-endorsed Robert Pagane and be sure to support his campaign.
Paid for by Gun Owners of America, Inc. Committee. Not authorized by any candidate or candidate's committee.
Recent GOA News & Updates