GOA Takes Action to Ensure Pennsylvanians Exercise Their Right to Bear Arms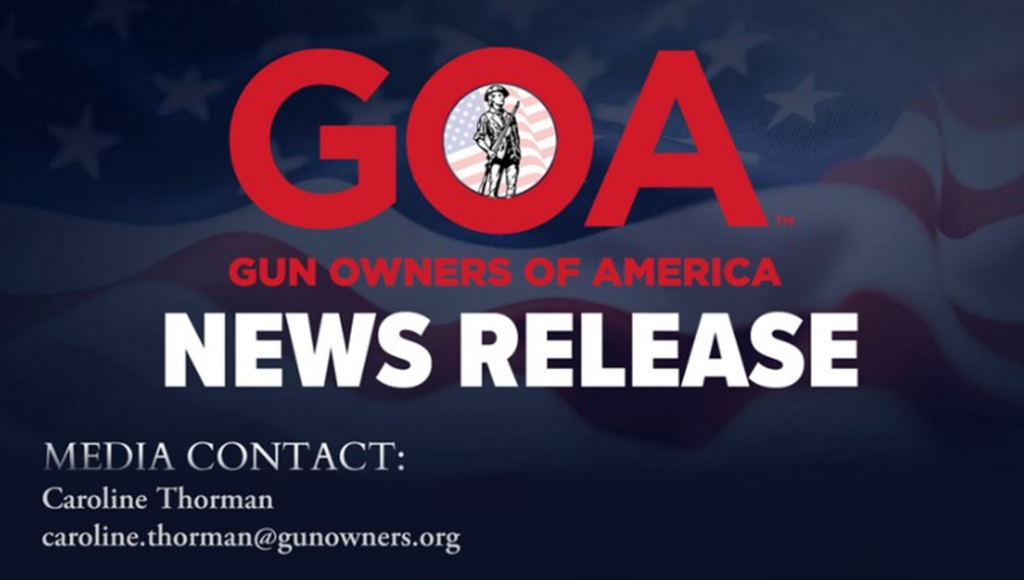 FOR IMMEDIATE RELEASE
June 30, 2022
Harrisburg, PA – Today, Gun Owners of America (GOA) sent letters to Sheriff Lance Benedict of Susquehanna County, Sheriff Glenn Drake of Potter County, and Sheriff Kerry Walsh of Pike County to ensure that they accept License to Carry Firearms (LTCF) in Pennsylvania as part of GOA's commitment in Pennsylvania to ensure that all persons can exercise our constitutional rights to defend themselves as recently recognized by the Supreme Court in New York State Rifle & Pistol Association v. Bruen.
UPDATE (July 1st 2022) – After receiving our letter, Sheriff Kerry Welsh of Pike County has already reached out to let GOA know that he would be making the necessary corrections to his office's policies. GOA would like to thank Sheriff Walters for the prompt response and willingness to address our concerns.
It was brought to our attention earlier this year that Bradford County had a long-standing process that created heightened requirements for LTCF applications as well as a selective prohibition on out-of-state LTCF applicants. After GOA spotlighted this, Bradford County Sheriff Clinton Walters promptly fixed his process to comply with the Constitution and Pennsylvania law.
However, further investigation revealed that several Pennsylvania counties had historic relationships with their New York counterpart to permit reciprocal applications between Pennsylvania– and New York– citizens. While these agreements were likely well-intentioned, it is not constitutional to create arbitrary categories of persons who will be permitted to exercise their fundamental rights while denying that right to others. It appears that after GOA's letter to Bradford County, several other counties abandoned these limitations. However, several others (including Susquehanna and Potter Counties) did not. Therefore, GOA is taking actions to ensure that these counties discontinue this unconstitutional practice as well as other unlawful practices.
Dr. Val Finnell, Pennsylvania Director for GOA, issued the following statement: 
"Sheriff Walters deserves to be thanked for rapidly fixing his LTCF application process. We also need to thank our members for bringing this to our attention. As an organization, GOA relies on the support of our members and the public to have the information and resources to confront infringements of our rights like these.
"This also underscores the need for Constitutional Carry in Pennsylvania. We should not be forced to constantly police 67 counties to ensure their LTCF process complies with the Constitution and Pennsylvania law. There has never been any real question that every person has a fundamental right to defend themselves, and after Justice Thomas' unequivocal opinion in Bruen, it's time Governor Wolf accepts that fact."
Dr. Val Finnell or another GOA spokesperson is available for interviews. Gun Owners of America is a nonprofit grassroots lobbying organization dedicated to protecting the right to keep and bear arms without compromise. GOA represents over two million members and activists. For more information, visit GOA's press center.
Recent GOA News & Updates