GOA Endorses Rep. Tracy Pennycuick for State Senate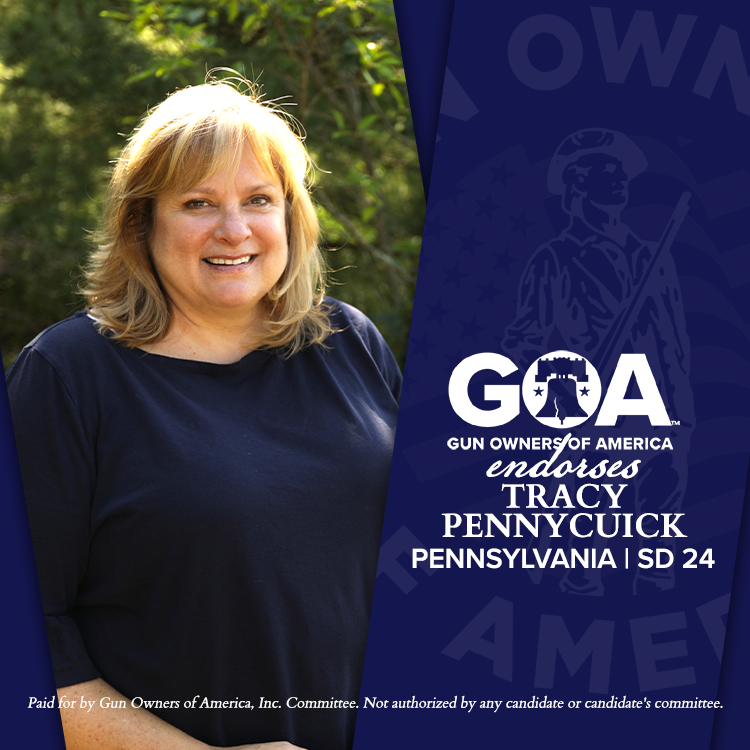 Rep. Tracy Pennycuick is the Gun Owners' Choice Candidate for PA Senate District 24
I am delighted to endorse State Representative, and combat veteran, Tracy Pennycuick for State Senate in Pennsylvania's 24th district.
Tracy Pennycuick's first term as a state representative has been exemplary. She has a 100% pro-gun voting record. She's also co-sponsored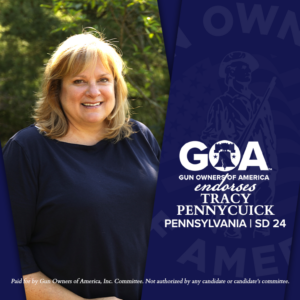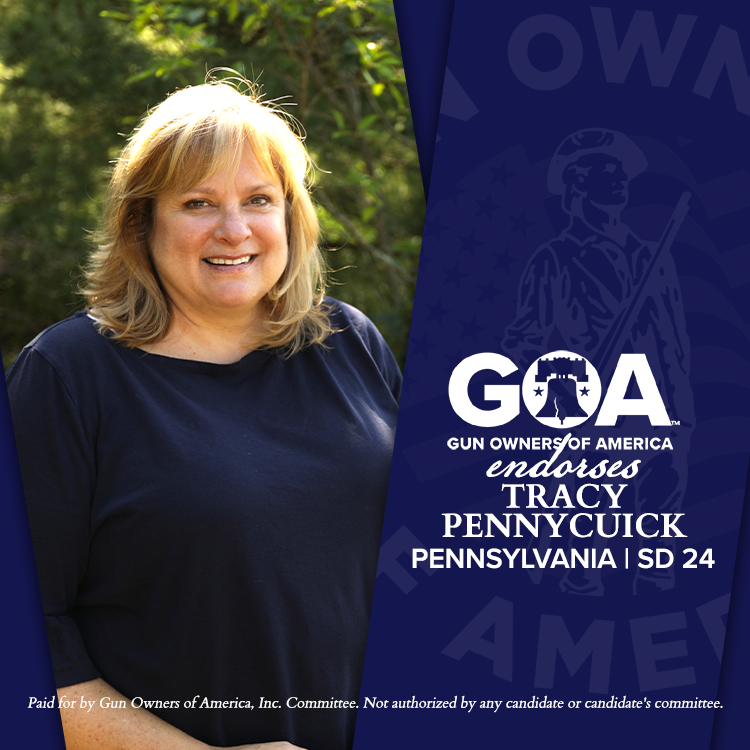 numerous bills to protect and advance your Second Amendment rights, including Constitutional Carry (HB 659) and a bill to strengthen Pennsylvania's firearms preemption laws (HB 979).
Representative Pennycuick is also introducing legislation to protect residents in public housing from discrimination based upon firearms ownership. GOA was proud to assist her in drafting this bill.
Here is what Tracy has to say in her own words about the importance of your God-given rights:
I've defended the Constitution my entire career, both in the military and as an elected official, and the most vital aspect of our Republic is the restrictions placed on our government to protect our God-given rights and freedoms.  My husband and I own a gunsmithing shop, and I believe one of our most important rights is the right to bear arms. The Second Amendment enables the citizenry of our country to protect themselves without restrictions from the government.
Representative Pennycuick also got a perfect, 100% score on her 2022 GOA candidate survey.
For all of these reasons, Gun Owners of America is backing Rep. Tracy Pennycuick for State Senate in the 24th district.
So, in the May 17, 2022 Republican primary, vote for GOA-endorsed Tracy Pennycuick and be sure to support her campaign.
Paid for by Gun Owners of America, Inc. Committee. Not authorized by any candidate or candidate's committe.
Recent GOA News & Updates