GOA Endorses Rep. George Dunbar for State Representative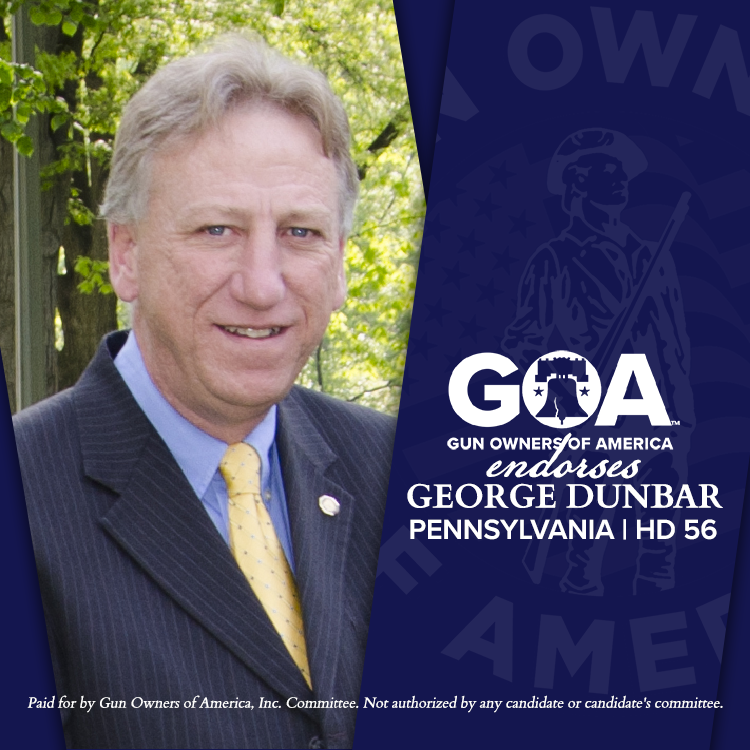 ---
Last day to register or update voter registration, May 2, 2022
Last day to apply for a mail-in or civilian absentee ballot, May 10, 2022. Voted mail-in or absentee ballots must be received by your county election board by 8 pm on May 17th.
---
George Dunbar is the Gun Owners' Choice Candidate for House District 56
I am delighted to endorse Representative George Dunbar for re-election to the 51st district of the Pennsylvania House of Representatives.
Representative Dunbar has been a staunch supporter of your Second Amendment rights since his election to the General Assembly in 2011.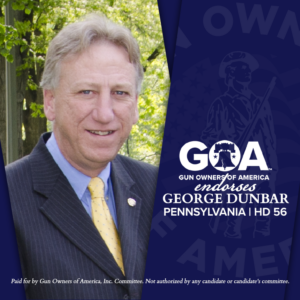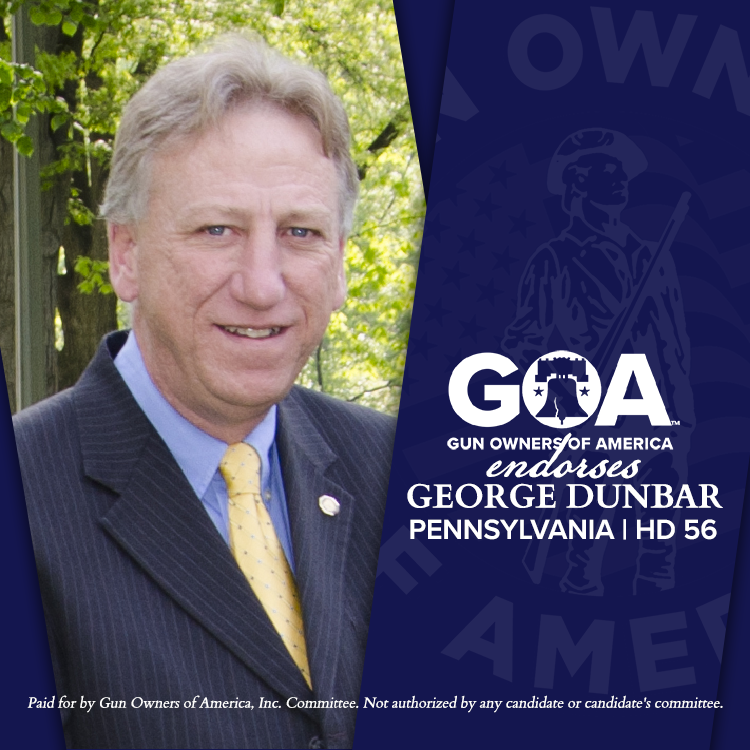 He has a 100% pro-gun voting record in the current session, earning him an "A" rating from GOA. Rep. Dunbar was also co-sponsor for both Constitutional Carry (HB 659) and the bill to strengthen PA's firearms preemption laws (HB 979).
Rep. Dunbar's Republican challenger in the primary is not pro-gun at all. The Republican challenger would not oppose legislation for universal background checks, bans on owning .50 caliber rifles, or a state-level Second Amendment Protection Act.
But Representative Dunbar scored a perfect, 100% on his GOA candidate survey. He would oppose all of the anti-gun measures his opponent would try to impose upon you.
Here is what Representative Dunbar has to say in his own words regarding your Second Amendment rights:
As State Representative, protecting our constitutional rights and freedoms is one of my top priorities. The constitution is clear that the right of the people to keep and bear Arms, shall not be infringed. I have stopped Governor Wolf's efforts to limit our Second Amendment rights, and I can be counted on to always be a strong advocate for law-abiding gun owners and sportsmen.
That's why Gun Owners of America endorses Rep. George Dunbar for state representative in House District 56.
So, in the May 17th Republican primary, vote for GOA-endorsed George Dunbar and be sure to volunteer and support his campaign.
Paid for by Gun Owners of America, Inc. Committee. Not authorized by any candidate or candidate's committee.
Recent GOA News & Updates