GOA Endorses Tom Fodi for State Representative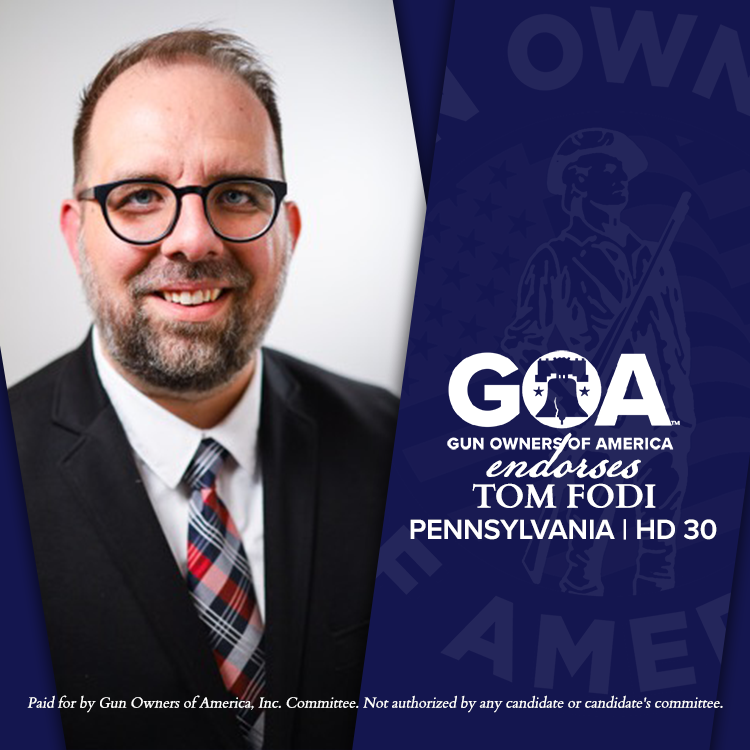 ---
Last day to register or update voter registration, May 2, 2022
Last day to apply for a mail-in or civilian absentee ballot, May 10, 2022. Voted mail-in or absentee ballots must be received by your county election board by 8 pm on May 17th.
---
Tom Fodi is the Gun Owners' Choice Candidate for House District 30
I am delighted to endorse Tom Fodi for state representative in Pennsylvania's new 30th House District.
Due to gerrymandering, the district is now an open seat for the office of state representative. So, it is important that gun owners elect a solidly pro-gun candidate.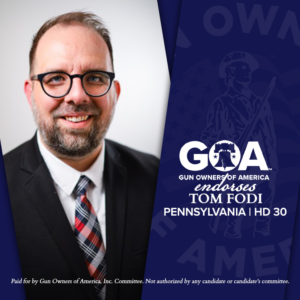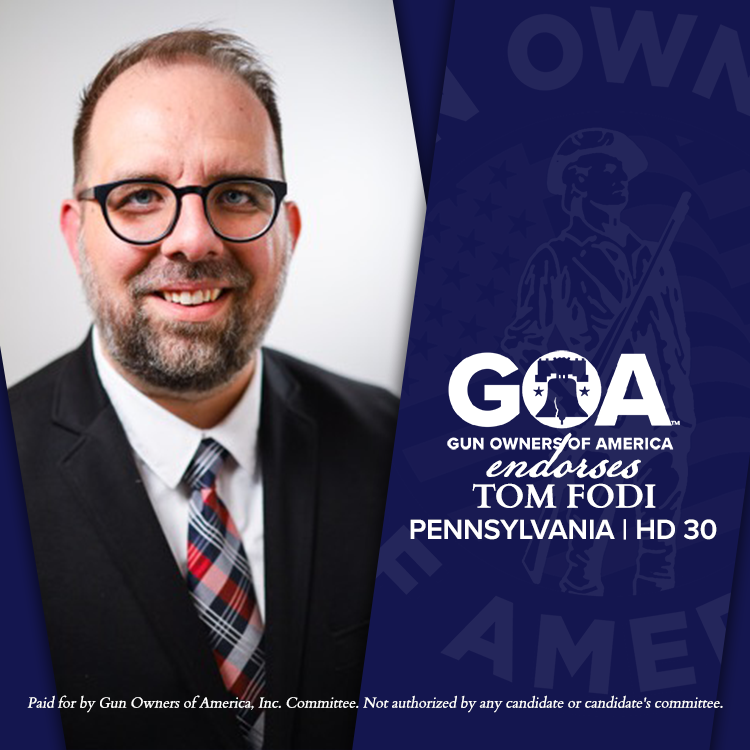 Tom Fodi is that candidate!
Tom is an Iraq veteran who served as an Air Force chaplain. Not only is he a veteran and "man of the cloth," but he's a true patriot.
Tom scored a perfect, 100% on his 2022 GOA candidate survey and is the only Republican candidate who has responded so far.
I interviewed Tom and he's passionate about protecting and advancing your Second Amendment rights. He's fully committed to getting Constitutional Carry passed and will be a staunch supporter in Harrisburg.
Here is what Tom has to say in his own words about the importance of your God-given rights:
The inherent right for all citizens to own and bear arms for their personal defense is a bedrock, foundational right protected by the Constitutions of both the United States and the Commonwealth of Pennsylvania. It is not merely a provision for hunters or sport shooting. The right to bear arms is the right of all citizens to not stand helpless in the face of their life or liberties being threatened. The left's ceaseless attempts to chip away at this right under the guise of safety only serves to weaken personal security as well as the security of our state and nation as a whole. As Article 1, Section 21 of the PA Constitution reads, "the right of the citizens to bear arms in defense of themselves and the State shall not be questioned," and if I'm elected to the State House, it won't be.
Spot on, Tom!. That's why GOA is backing Tom Fodi for state representative in House District 30.
So, in the May 17, 2022 Republican primary, vote for GOA-endorsed Tom Fodi and be sure to volunteer/support his campaign.
Recent GOA News & Updates