GOA Endorses Dane Watro for State Representative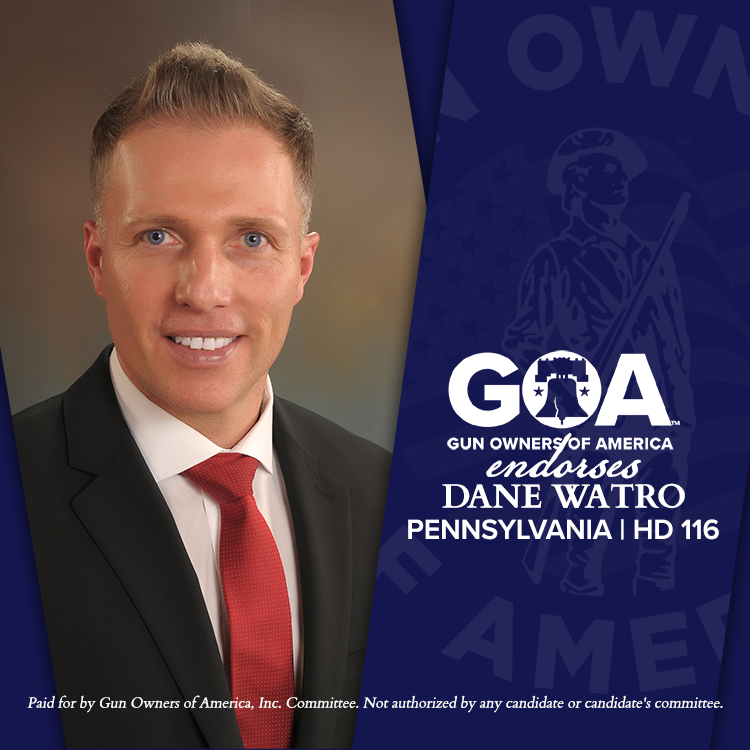 ---
Last day to register or update voter registration, October 24, 2022.
Last day to apply for a mail-in or civilian absentee ballot, November 1, 2022. Voted mail-in or absentee ballots must be received by your county election board by 8 pm on November 8th.
---
Dane Watro is the Gun Owners' Choice Candidate for PA House District 116
I am delighted to endorse Dane Watro for State Representative in PA House District 116.
Due to the election of Tara Toohil to the Court of Common Pleas, an open seat exists for Pennsylvania's new 116th legislative district. Two candidates have emerged from the primary process, and only one is going to protect and restore your Second Amendment rights.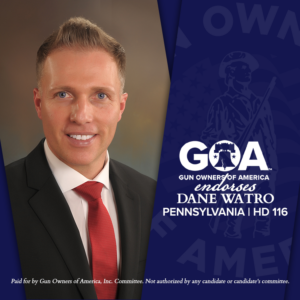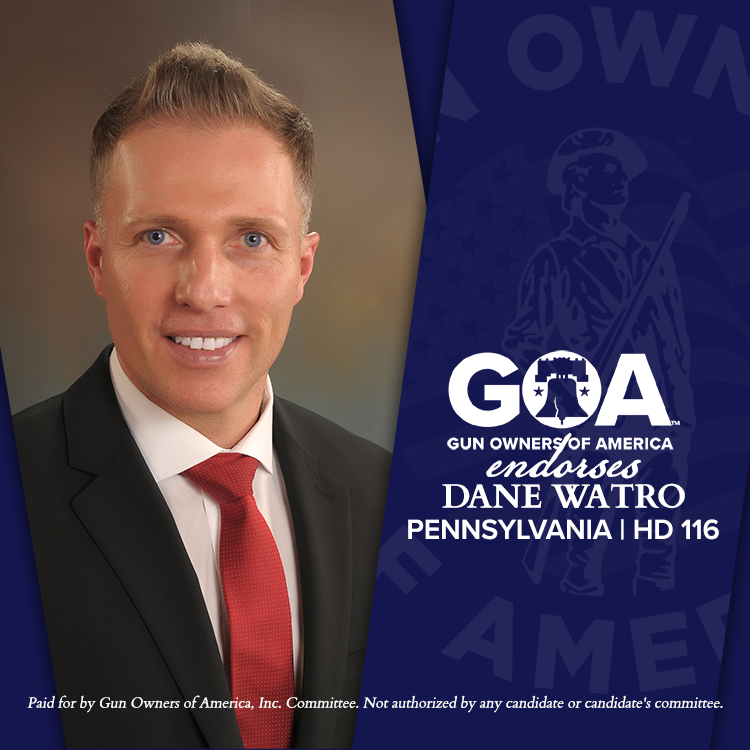 That person is Dane Watro and he'll be a strong advocate for gun owners in Harrisburg.
Dane is a lifelong community resident and Hazleton Area High School Graduate. He served honorably in the United States Army where he was stationed in the Korean Demilitarized Zone and at Ft. Hood Texas.
Dane is also no stranger to politics. He is the former Mayor of McAdoo Borough and is the President of the Schuylkill County Concerned Citizens.
Important for gun owners, Dane is 100% on our side when it comes to our constitutionally protected rights.
Dane earned GOA's support because of his high marks during our rigorous Candidate Endorsement process and where he earned a 100% score on our 2022 gun rights candidate survey.
Here is what Dane Watro has to say in his own words about your Second Amendment rights:
Protecting and defending our 2nd Amendment right to keep and bear arms has always been important to me. I fought for our freedoms in the United States Army and I will fight to protect our constitutional rights as a member of the Pennsylvania General Assembly. I firmly believe that Article 1 Section 21 protects an individual's liberty and freedom to own and possess firearms without government intrusion.
Dane is right on the money!
For all of the above reasons, GOA is endorsing Dane Watro for State Representative in House District 116.
So, in the November 8th general election, vote for GOA-endorsed Dane Watro and be sure to support his campaign.
Paid for by Gun Owners of America, Inc. Committee. Not authorized by any candidate or candidate's committe.
Recent GOA News & Updates