GOA Endorses Joe Kujawa for State Representative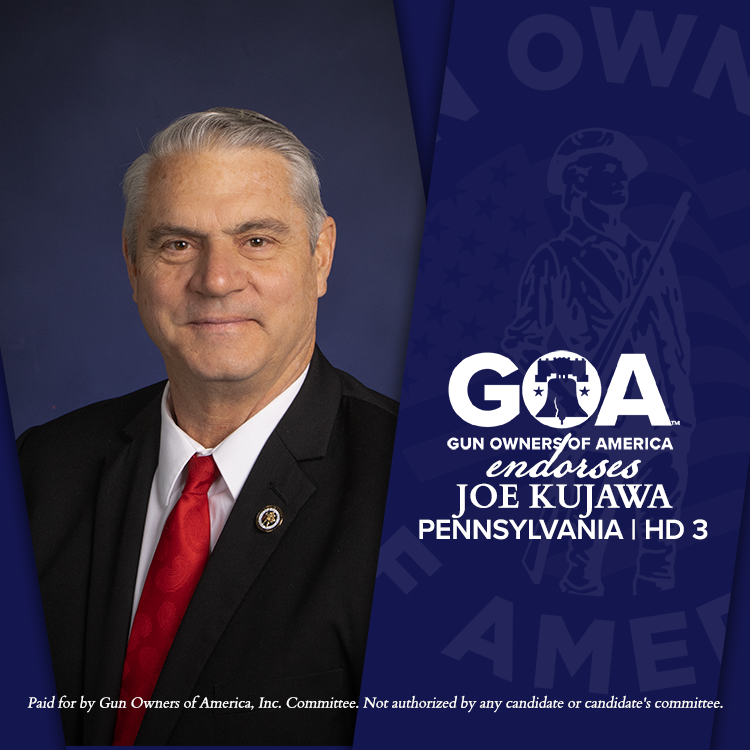 ---
Last day to register or update voter registration, October 24, 2022.
Last day to apply for a mail-in or civilian absentee ballot, November 1, 2022. Voted mail-in or absentee ballots must be received by your county election board by 8 pm on November 8th.
---
Joe Kujawa is the Gun Owners' Choice Candidate for PA House District 3
I am delighted to endorse Joe Kujawa for State Representative in PA House District 3.
Joe is running against the anti-gun incumbent, Ryan Bizzarro.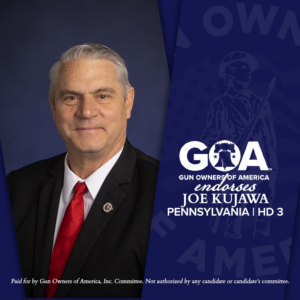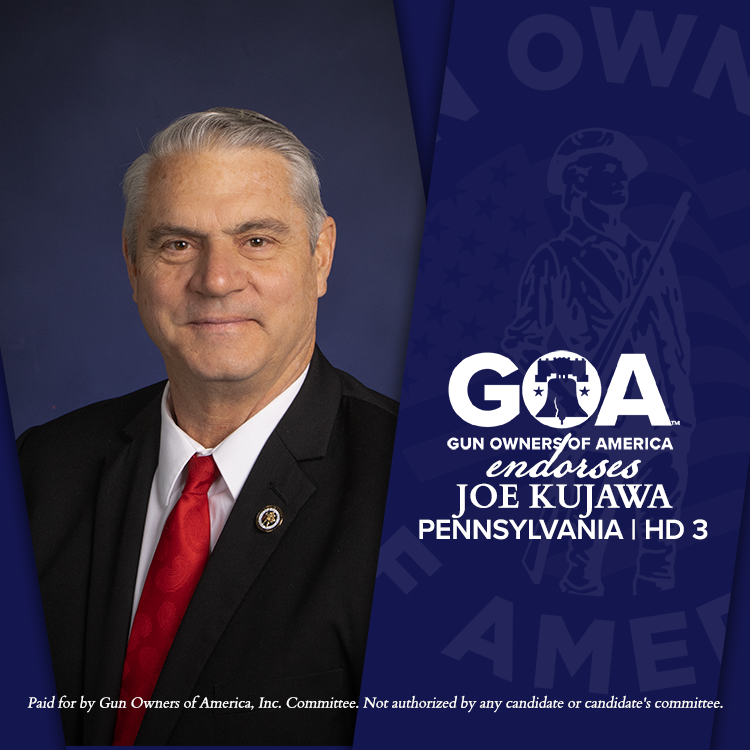 Rep. Bizzarro voted against Constitutional Carry and strengthening firearms preemption. He also voted for procedural motions that would have allowed Red Flag Gun Confiscation Orders and mandatory waiting periods to come up for a vote.
The people of House District 3 deserve better. They deserve a state representative who respects their constitutional rights, and there is only one candidate who will do that.
That candidate is Joe Kujawa and he'll be a strong advocate for gun owners in Harrisburg.
Joe is a lifelong resident of Northwest Pennsylvania. He's a blue-collar, small business owner who has an impeccable record of community service. Joe is also no stranger to politics, having served as a Millcreek Township Supervisor.
Important for gun owners, Joe is 100% on our side when it comes to our constitutionally protected rights.
Joe earned GOA's support because of his high marks during our rigorous Candidate Endorsement process and where he earned a 100% score on our 2022 gun rights candidate survey.
Here is what Joe Kujawa has to say in his own words about your Second Amendment rights:
I believe that the 2nd Amendment is important because it enables us to protect ourselves from tyrannical government, both foreign and domestic.

It protects our freedom to carry, which enables us to protect ourselves, our families and others.
It's time to send anti-gun Democrats like Ryan Bizzarro home and elect a true patriot to represent NWPA in Harrisburg.
That's why GOA is endorsing Joe Kujawa for State Representative in House District 3.
So, in the November 8th general election, vote for GOA-endorsed Joe Kujawa and be sure to support his campaign.
Paid for by Gun Owners of America, Inc. Committee. Not authorized by any candidate or candidate's committee.
Recent GOA News & Updates