GOA Endorses Milou Mackenzie for State Representative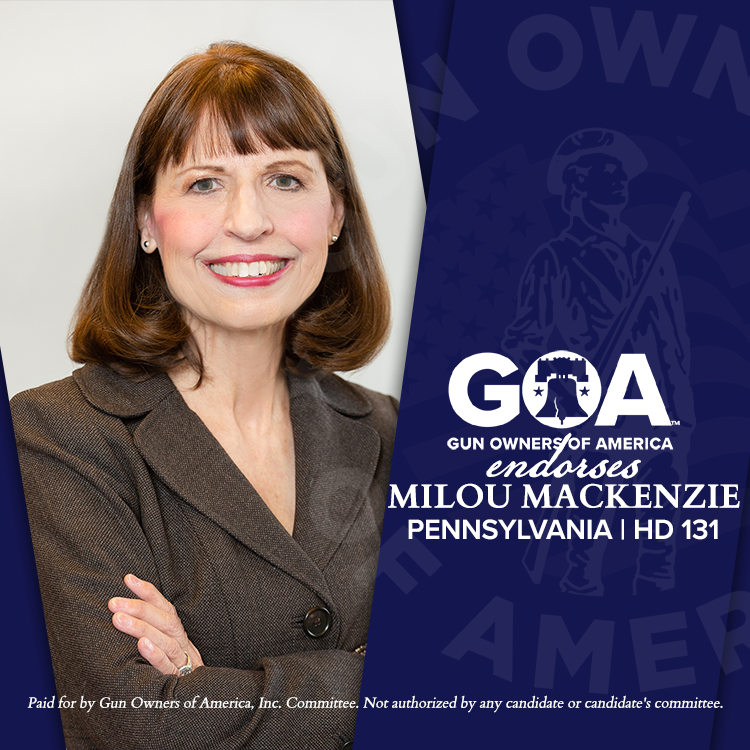 ---
Last day to register or update voter registration, October 24, 2022.
Last day to apply for a mail-in or civilian absentee ballot, November 1, 2022. Voted mail-in or absentee ballots must be received by your county election board by 8 pm on November 8th.
---
Milou Mackenzie is the Gun Owners' Choice Candidate for PA House District 131
I am delighted to endorse  Rep. Milou Mackenzie for re-election as State Representative in PA House District 131.
Rep. Mackenzie is completing her freshman term and she's done a fantastic job supporting our constitutionally-protected rights.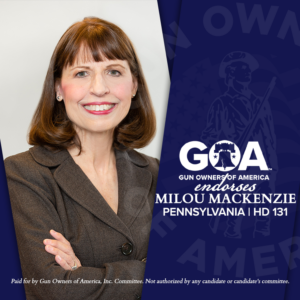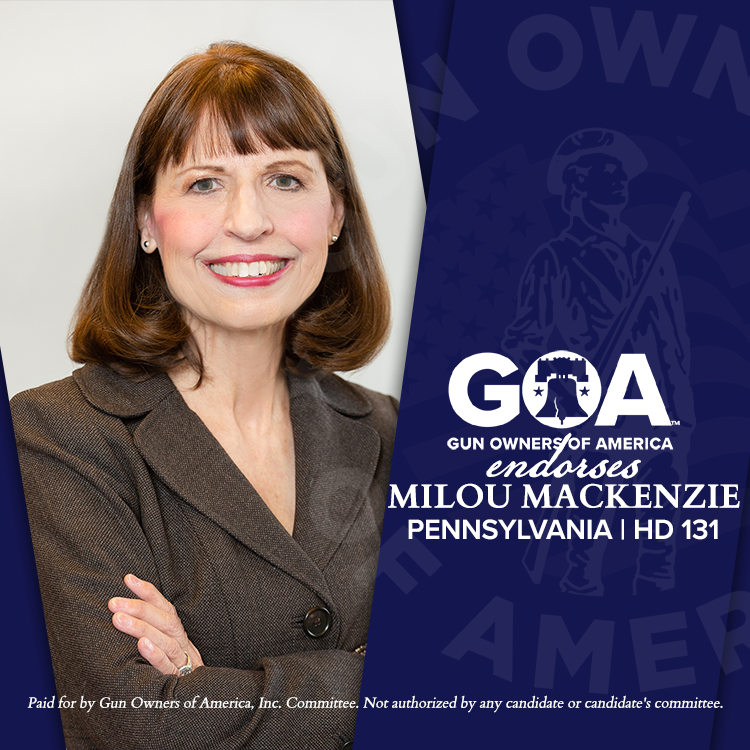 Rep. Mackenzie has a 100% pro-gun voting record and earned an "A" grade from Gun Owners of America. She also co-sponsored the House Constitutional Carry bill (HB 659).
Rep. Mackenzie earned GOA's support because of her voting record and high marks during our rigorous Candidate Endorsement process. She also scored a perfect 100%  on our 2022 gun rights candidate survey.
Here is what Rep. Mackenzie has to say in her own words about your Second Amendment rights:
There is no argument: Pennsylvania's Constitution guarantees our citizens the right to keep and bear arms. As Representative, I am proud to stand strong to protect that right for today and the future.
For all of the above reasons, GOA is endorsing Milou Mackenzie for State Representative in House District 131.
So, in the November 8th general election, vote for GOA-endorsed Milou Mackenzie and be sure to support her campaign.
Paid for by Gun Owners of America, Inc. Committee. Not authorized by any candidate or candidate's committee.
Recent GOA News & Updates