GOA Endorses Jamie Barton for State Representative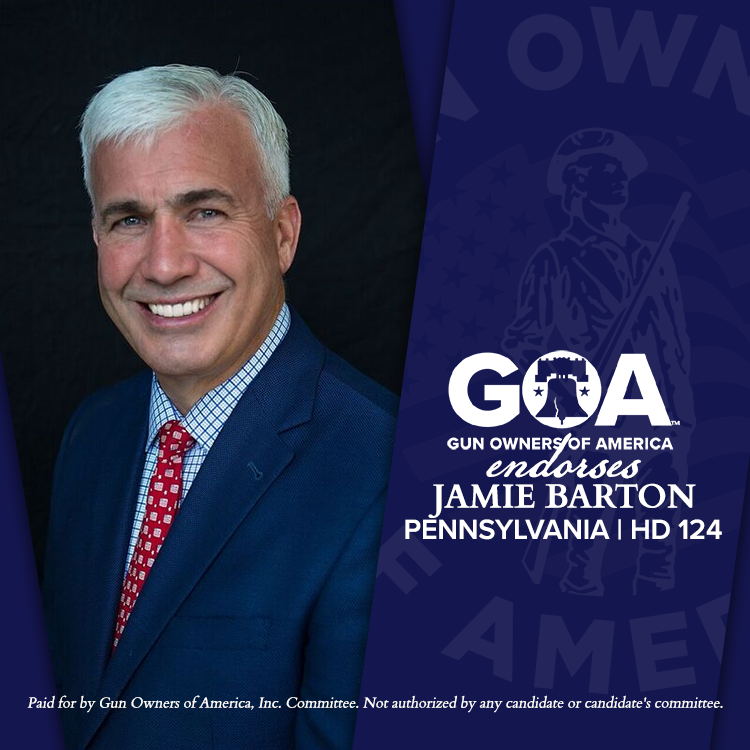 ---
Last day to register or update voter registration, October 24, 2022.
Last day to apply for a mail-in or civilian absentee ballot, November 1, 2022. Voted mail-in or absentee ballots must be received by your county election board by 8 pm on November 8th.
---
Jamie Barton is the Gun Owners' Choice Candidate for House District 124
I am delighted to endorse Jamie Barton for State Representative in PA House District 124.
Representative Jerry Knowles is retiring, which left an open seat in the district. This gives gun owners a great opportunity to elect a solidly pro-gun candidate to replace him.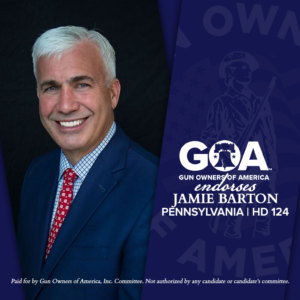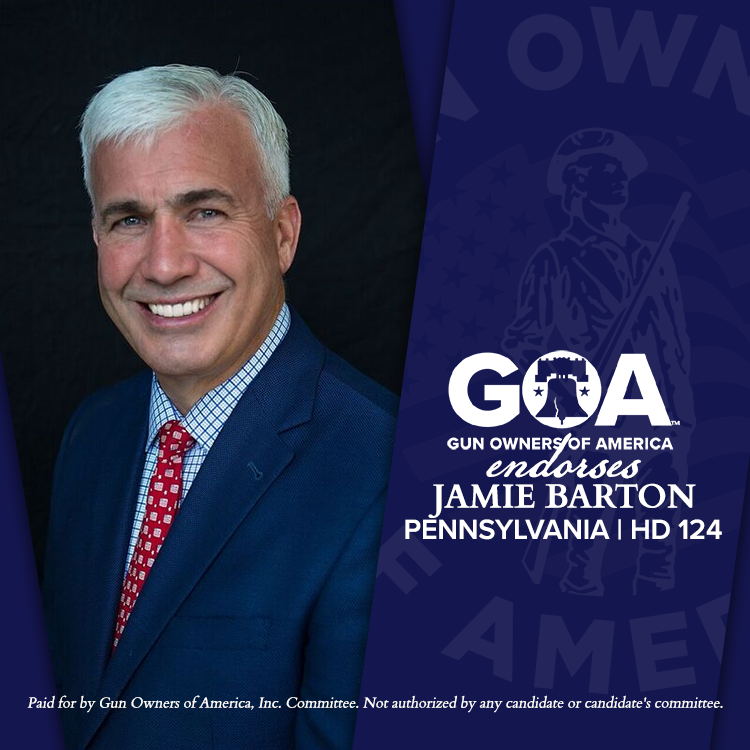 Jamie Barton is that candidate!
Jamie is a lifelong member of the community and a proven leader. He has served the past 32 years as the Vice President of Jack Rich, Inc., a successful energy company. Jamie was also selected as 2017 Citizen of the Year by the Oriwigsburg Lions Club and the 2021 Businessman of the Year by the Schuylkill County Chamber of Commerce.
Important for gun owners, Jamie is a strong supporter of our Second Amendment rights.
Jamie scored 100% on GOA's candidate survey, which serves as a "contract" for our members. Furthermore, we institute a rigorous evaluation process including a careful review of a candidate's positions and public statements. Jamie excelled in all points in our candidate evaluation.
Here is what Jamie has to say in his own words about your constitutionally-protected rights:
While I've always been a gun enthusiast, it's clear to me and the many people I've been meeting on the campaign trail, now more than ever, just how incredibly important our 2nd constitutional amendment is.  In a time when the liberal agenda is calling for de-funding our police, allowing drugs and illegal immigrants to cross our borders by the thousands daily, and crime & murder rates are at all time highs, we the people, need to hold ourselves accountable to the defense of our homes, our families and our communities.  Gun owners have protected this nation since its inception and preserving & protecting our 2nd Amendment is preserving and protecting our families, our communities and our nation!
For all of these reasons, GOA is endorsing Jamie Barton for State Representative in Pennsylvania's 124th district.
So, in the November 8th general election, vote for Jamie Barton and be sure to support his campaign.
Paid for by Gun Owners of America, Inc. Committee. Not authorized by any candidate or candidate's committee.
Recent GOA News & Updates