GOA Endorses Alec Ryncavage for State Representative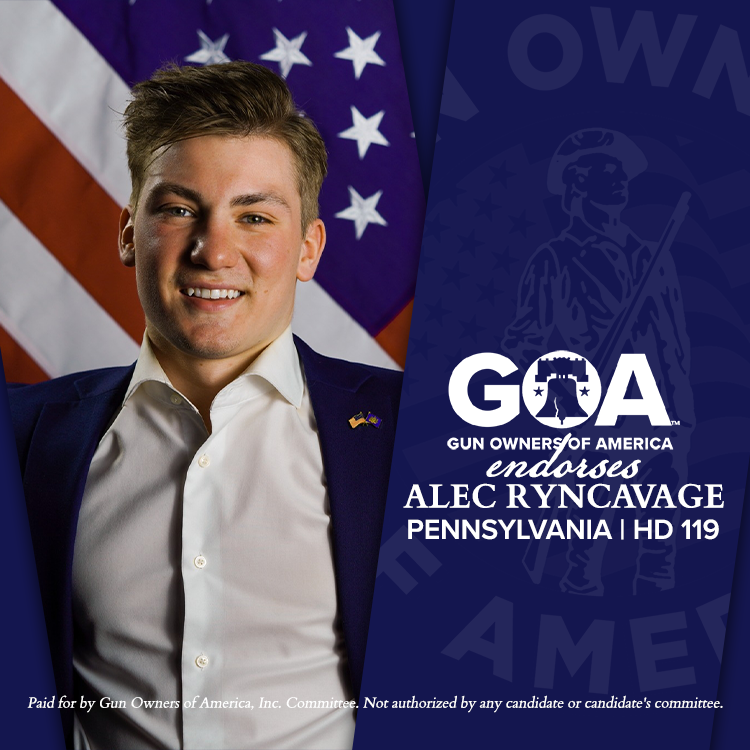 ---
Last day to register or update voter registration, October 24, 2022.
Last day to apply for a mail-in or civilian absentee ballot, November 1, 2022. Voted mail-in or absentee ballots must be received by your county election board by 8 pm on November 8th.
---
Alec Ryncavage is the Gun Owners' Choice Candidate for PA House District 119
I am delighted to endorse  Alec Ryncavage for State Representative in PA House District 119.
Due to the retirement of State Representative Gerald Mullery, an open seat exists for Pennsylvania's new 119th legislative district. Two candidates have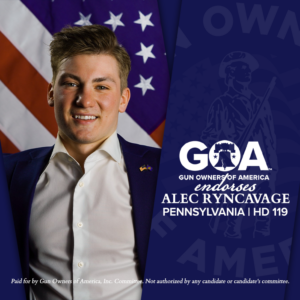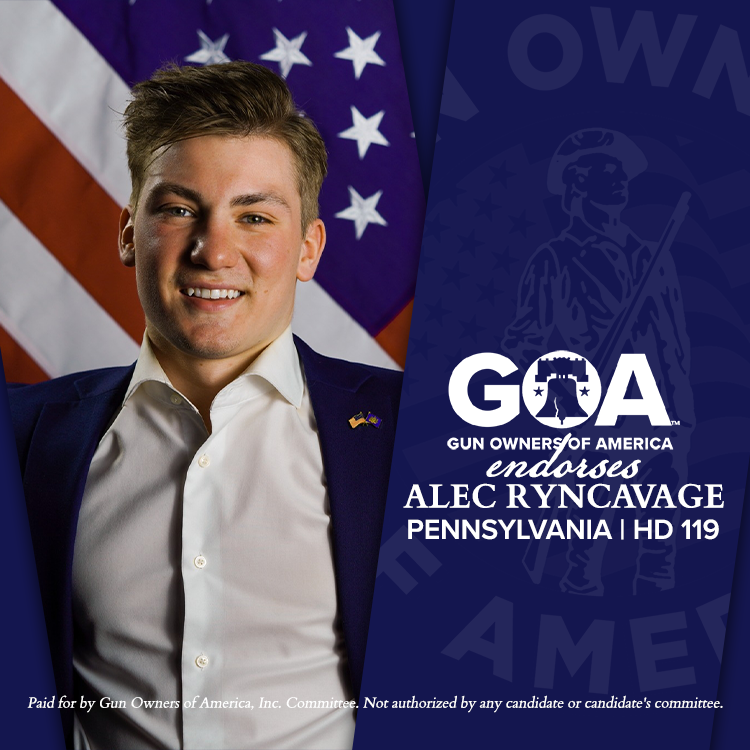 emerged from the primary process, and only one is going to protect and restore your Second Amendment rights.
That person is Alec Ryncavage and he'll be a strong advocate for gun owners in Harrisburg.
Alec is committed to his home in Luzerne County. He's a software engineer and business owner. Alec is also no stranger to politics. In 2019, he was elected to the Plymouth Borough Council.
Important for gun owners, Alec is 100% on our side when it comes to our constitutionally protected rights.
Alec earned GOA's support because of his high marks during our rigorous Candidate Endorsement process and where he earned a 100% score on our 2022 gun rights candidate survey.
Here is what Alec Ryncavage has to say in his own words about your Second Amendment rights:
In my household, hunting is a tradition. The family cabin is where memories were made and firearm safety was taught. I believe in and respect the Constitution of this great nation. By protecting the 2A we are keeping the Constitution safe and standing up for rights guaranteed to us by our founding fathers. If we allow the 2A to be misinterpreted, we will risk not only the sovereignty of our other constitutional rights but more importantly the safety of our communities and families.
Alec is facing off against the anti-gun Democrat, Vito Malacari. Malacari was seen in this photo during a Wilkes-Barre "March for Our Lives" event.
We need to stop Bloomberg's agenda in the 119th and send Alec Ryncavage to Harrisburg.
So, in the November 8th general election, vote for GOA-endorsed Alec Ryncavage and be sure to support his campaign.
Paid for by Gun Owners of America, Inc. Committee. Not authorized by any candidate or candidate's committee.
Recent GOA News & Updates