GOA Endorses Abby Major for State Representative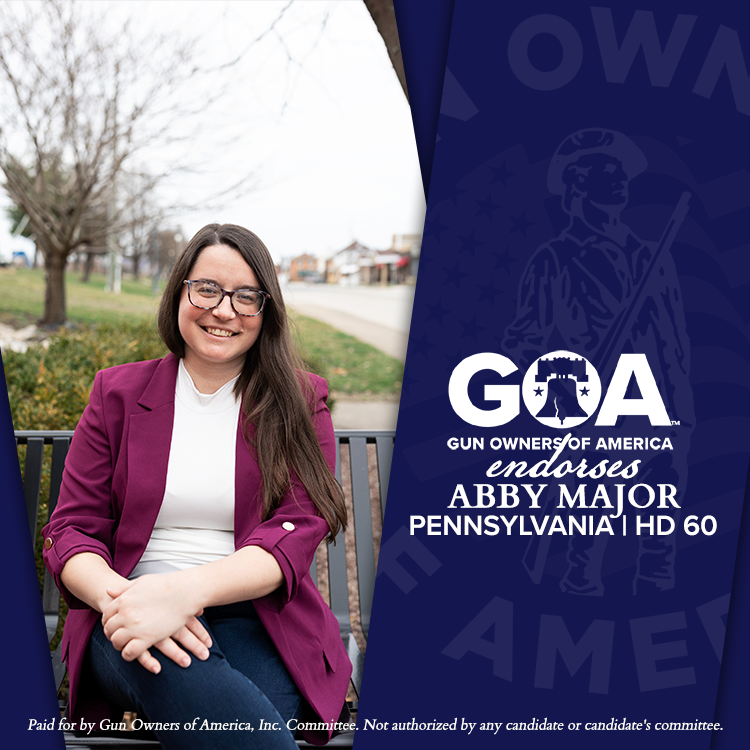 ---
Last day to register or update voter registration, October 24, 2022.
Last day to apply for a mail-in or civilian absentee ballot, November 1, 2022. Voted mail-in or absentee ballots must be received by your county election board by 8 pm on November 8th.
---
Abby Major is the Gun Owners' Choice Candidate for House District 60
I am delighted to endorse Abby Major for State Representative in PA House District 60.
As you know, Representative Abby Major was elected in a special election to replace retiring pro-gun stalwart, Representative Jeff Pyle. I'm happy to report that Representative Major is exceeding expectations as a solid, pro-Second Amendment advocate in the Pennsylvania House.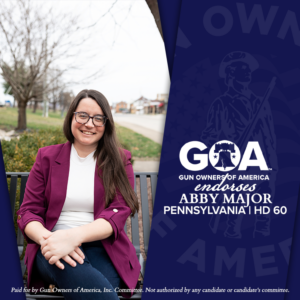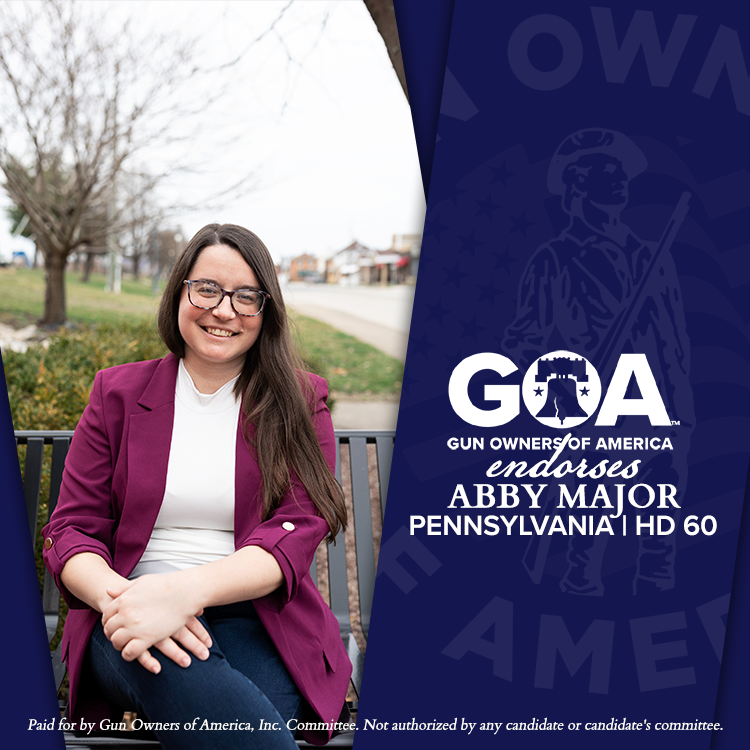 As a freshman, Rep. Major has a 100% pro-gun voting record, including co-sponsorship of the Constitutional Carry bill in the House (HB 659).
Not only that, but Rep. Major scored a perfect, 100% on her 2022 GOA candidate survey. So you can be assured that she is on board with stopping the Democrat gun-control agenda and supporting pro-gun legislation.
Here is what Rep. Major has to say in her own words regarding your God-given rights:
Article 1, Section 21 of the Pennsylvania Constitution states: "The right of the citizens to bear arms in defense of themselves and the State shall not be questioned."  How could it be any more clear?  Now, more than ever, this Constitutional right is in peril.  I swore to support, obey, and defend this Constitution with fidelity and will continue to do so by protecting our right to bear arms in Pennsylvania.
What more can I say, other than we need to re-elect Abby Major and send her back to Harrisburg in 2023.
So, in the November 8th general election, be sure to vote for GOA-endorsed Abby Major and be sure to support her campaign.
Paid for by Gun Owners of America, Inc. Committee. Not authorized by any candidate or candidate's committee
Recent GOA News & Updates