GOA Endorses Jake Banta for State Representative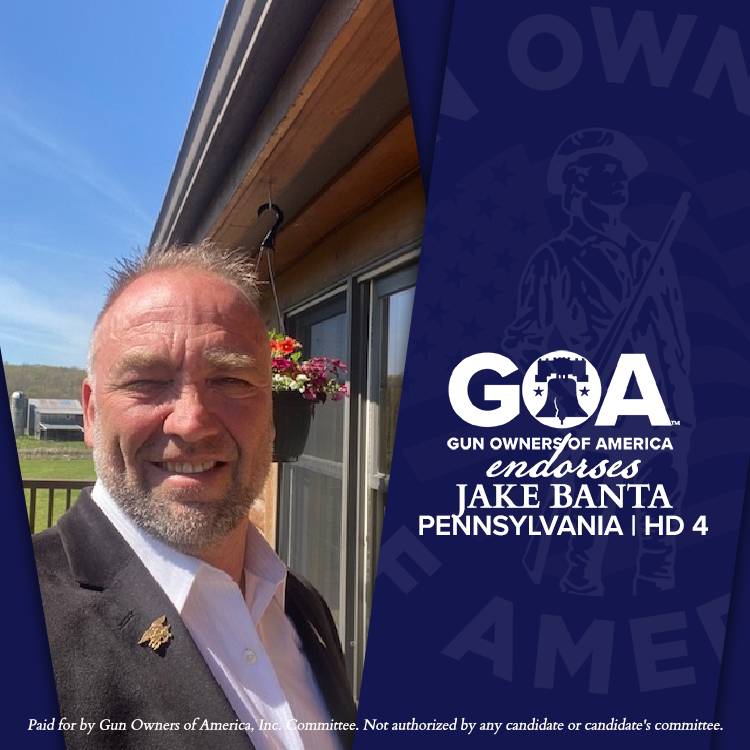 ---
Last day to register or update voter registration, October 24, 2022.
Last day to apply for a mail-in or civilian absentee ballot, November 1, 2022. Voted mail-in or absentee ballots must be received by your county election board by 8 pm on November 8th.
---
Jake Banta is the Gun Owners' Choice Candidate for House District 4
I am delighted to endorse Jake Banta for State Representative in PA House District 4.
It's rare that I am able to give an endorsement to someone of Jake Banta's caliber, no pun intended. Jake is a true patriot. He was born in Waterford, PA and upon graduating from high school he enlisted and became a US Navy Seal.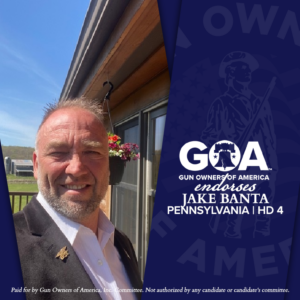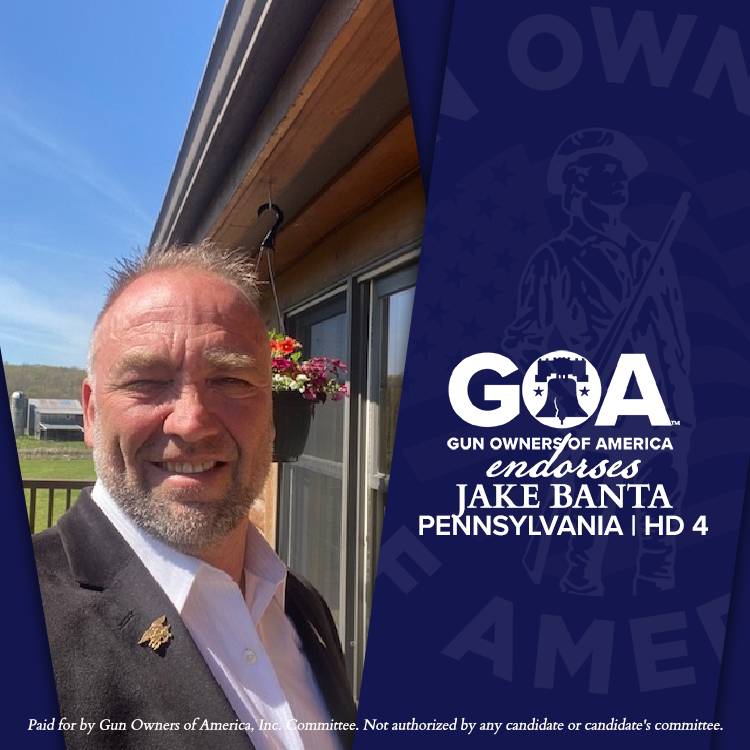 After being honorably discharged, Jake served as a security specialist for the Department of Defense and the CIA, working in Iraq, Afghanistan, and Middle Eastern countries.
Jake emerged victorious in a hotly contested Republican primary for HD 4. And I'm proud to say that gun owners have a great candidate in Jake Banta.
Jake scored a perfect, 100% on his 2022 GOA candidate survey, ensuring that Pennsylvania gun owners are getting the best candidate possible. The Democratic challenger FAILED our survey miserably.
Here is what Jake Banta has to say in his own words about your Second Amendment rights:
Men living in times of tyranny, set to ink our 2nd. Amendment right to bear arms. There is no greater time as the present, to consider the importance of their foresight.
Short, but right on the money.
For all of these reasons, Gun Owners of America is endorsing Jake Banta for State Representative in House District 4.
So, in the November 8th general election, vote for Jake Banta and be sure to support his campaign.
Paid for by Gun Owners of America, Inc. Committee. Not authorized by any candidate or candidate's committee.
Recent GOA News & Updates