Constitutional Carry Blocked by Republican Leadership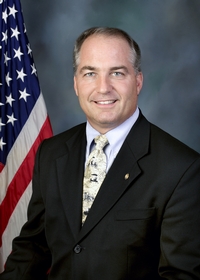 Strengthen Preemption Bill Passes but Constitutional Carry Stalled
I've got good news and bad news for Pennsylvania gun owners. First, the good news.
Representative Matt Dowling's bill to strengthen PA's firearms preemption law (HB 979) passed the House on a 124-79 vote.
Please take a moment to see how your state representative voted.  If your state rep. voted for passage, please take a minute to call their office and thank them. On the other hand, if they voted against strengthening the firearms preemption law, then politely let them know your displeasure.
HB 979 now moves on to the Senate where it will face another uphill battle. Look for a forthcoming alert about getting this important bill passed and on to the Governor's desk.
Now for the bad news.
After lots of fanfare by Republican legislators at the annual Capitol Steps gun rights rally on June 7th, Constitutional Carry (HB 659) didn't come up on the House floor for a vote as promised.
On consecutive days, the House Republican leadership refused to move HB 659 to Second Reading, which means the bill cannot advance to a final vote. For now, it's essentially dead on the floor.
Why? Several inside sources have told me that Republican leadership believes they don't have enough votes to pass the bill. Don't believe it for a second! This is the same old excuse offered time and time again for not voting on a bill. If there were not enough votes to pass Constitutional Carry, it would never have made it out of committee.
There ARE enough votes to pass HB 659. At least 108 by my count, which is more than enough.
So why did Republican leadership stall on Constitutional Carry? Here's the reason.
In Pennsylvania Republican politics, the tail wags the dog. And multiple sources have told me that the tail is the weak, Southeast Pennsylvania Republicans who want to avoid a recorded vote on Constitutional Carry. This herd of RINOs put an enormous amount of pressure on House Majority Leader Kerry Benninghoff (R-171) to back away from Constitutional Carry – and Benninghoff caved!
I can tell you that virtually no one has lost an election for being too pro-gun. But they HAVE lost elections for voting anti-gun or not supporting pro-gun legislation. The Southeast PA Republicans need to understand that.
What's worse is that some House Republicans are throwing the bill's prime sponsor, pro-gun stalwart Representative Aaron Bernstine, under the bus and blaming HIM for Benninghoff's actions.
Make no mistake about it, Representative Bernstine is being used as the scapegoat to shield these weak Southeast Republicans, citing personal disagreements with him.
But none of the excuses matter. The bottom line is that the Republican leadership FAILED to listen to the thousands of messages sent by pro-gun constituents. They promised you something, then BETRAYED you to protect RINO hides.
That's why I need you to send a message (using the form above) to your state representatives demanding that they bring up Constitutional Carry for a vote on the House floor immediately, just like you were promised.
Recent GOA News & Updates