GOA V. PHILADELPHIA, OUTLAW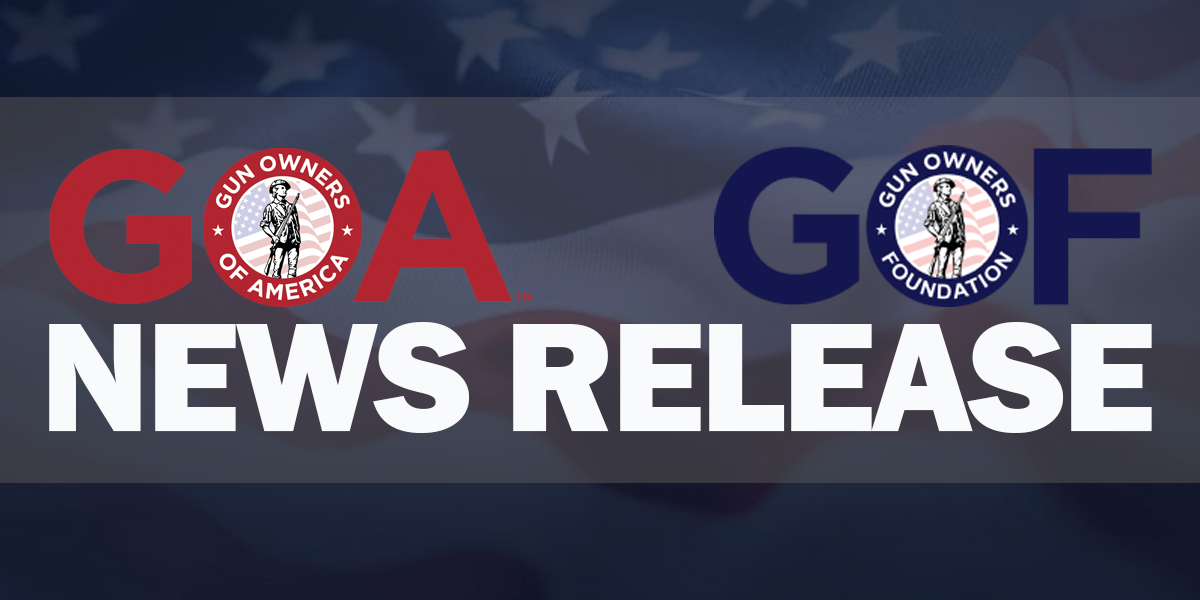 June 4, 2021
For immediate release
GOA v. Philadelphia, Outlaw
Springfield, VA – Gun Owners of America and Gun Owners Foundation and five residents have filed a class-action lawsuit against the City of Philadelphia and Commissioner Danielle Outlaw for their failure to timely issue Pennsylvania License to Carry Firearms (LTCF) within 45 days as required by Pennsylvania law.
Last October, GOA similarly sued Philadelphia and Commissioner Outlaw for requiring applicants to wait more than a year simply to drop off their one-page application. The city conceded that lawsuit and began accepting LTCFs by email in December before transitioning to an online application system.
Philadelphia's latest scheme to avoid their statutory duties is to quickly "approve" applications, but then make applicants wait for months to take a photograph and pick-up their physical licenses. However, Pennsylvania law is crystal clear: Philadelphia shall issue LTCFs within 45 days. They cannot claim they have satisfied their responsibilities by merely approving the application, but then delaying the actual issuance of the LTCF.
"It's amazing how much effort the City of Philadelphia puts into doing the wrong thing," said Andrew Austin, representing GOA/GOF and the plaintiffs. "Almost every other county has figured this out and are managing to process a record number of applications within the 45 days the legislature provided. There's just no excuse for their behavior."
Philadelphia illegally shut down their Gun Permit Unit for a large portion of 2020, and between the pandemic and a nationwide spike in crime, there have been record gun sales and LTCF applications both in the City of Philadelphia and throughout Pennsylvania. However, in Philadelphia, a person cannot carry a firearm either openly or concealed without their LTCF. As a result, thousands of new gun owners in Philadelphia are being denied their right to bear arms to protect themselves and their families in frank violation of Pennsylvania law.
In immediate response, the City of Philadelphia began taking steps to try to moot GOA's lawsuit, particularly by expanding hours and offering weekend appointments. "It shouldn't take a lawsuit for Philadelphia to do their job," said Dr. Val Finnell, Pennsylvania Director of Gun Owners of America. "Most people just don't have the resources to pay for attorneys to sue the city, so there's nothing they can do but wait. No government, not even Philadelphia, is above the law, and if necessary, GOA and GOF will fight for our rights at every turn."
The filed complaint can be viewed here.
Dr. Val Finnell or another GOA spokesperson is available for interviews. Gun Owners of America, and its sister organization Gun Owners Foundation, are nonprofits dedicated to protecting the right to keep and bear arms without compromise. For more information, visit GOA's Press Center.
—GOA—
Recent GOA News & Updates