GOA Forces Philadelphia to Comply with 45-Day Mandate of Pennsylvania's License to Carry Firearms Law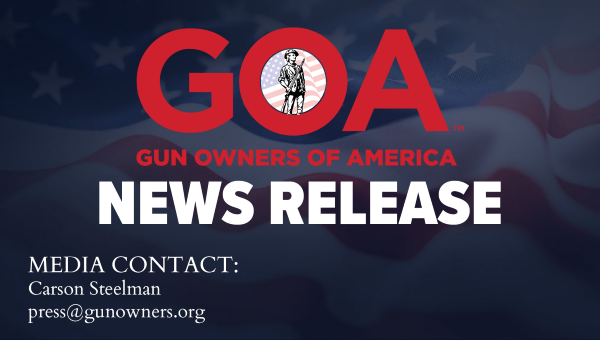 (Philadelphia, PA) Once again, Gun Owners of America has forced the City of Philadelphia to comply with the 45-day mandate of Pennsylvania's License to Carry Firearms (LTCF) law.
Last week, Judge Leon Tucker of the Philadelphia Court of Common Pleas granted GOA's motion to discontinue, as the Philadelphia Police Department certified that they were timely issuing LTCF applications in accordance with Pennsylvania law.
"Philadelphia is now issuing LTCF permits faster than at any point in history," said Dr. Val Finnell, Pennsylvania Director for GOA. "They seem to have finally realized that GOA is not going to tolerate them thumbing their nose at the law, and will sue them again and again if necessary until they do their jobs."
"While it's unfortunate that Philadelphians still must wait several weeks to receive their permits, it's better than the months or years that the City wanted residents to wait to exercise their natural right to protect themselves and their families. However, that delay only emphasizes the need for Constitutional Carry in Pennsylvania, which would stop Philadelphia from playing these games entirely."
Dr. Val Finnell or another GOA spokesperson is available for interviews. Gun Owners of America, and its sister organization Gun Owners Foundation, are nonprofits dedicated to protecting the right to keep and bear arms without compromise. For more information, visit GOA's Press Center.
–GOA–
Recent GOA News & Updates