Constitutional Carry Passes PA Legislature – Contact Gov. Wolf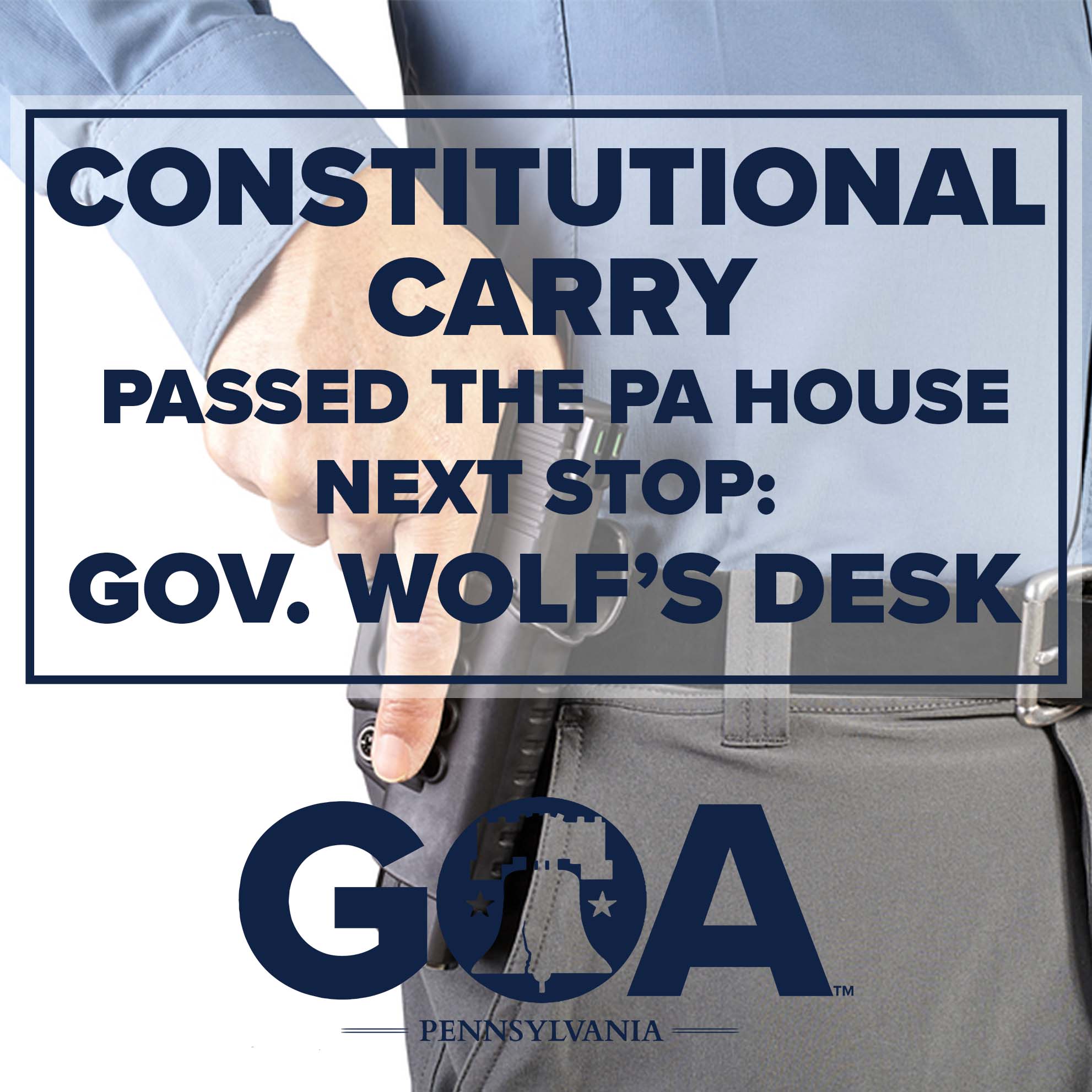 You did it!
For the first time in history, the Pennsylvania General Assembly will send Senator Cris Dush's Constitutional Carry bill (SB 565) to the Governor's desk.
On Tuesday, November 16th, the PA House voted to pass SB 565 on a 107-92 vote. Please click here to see how your Representative voted. If they voted in favor of SB 565, please thank them. If they voted against it, contact them to respectfully express your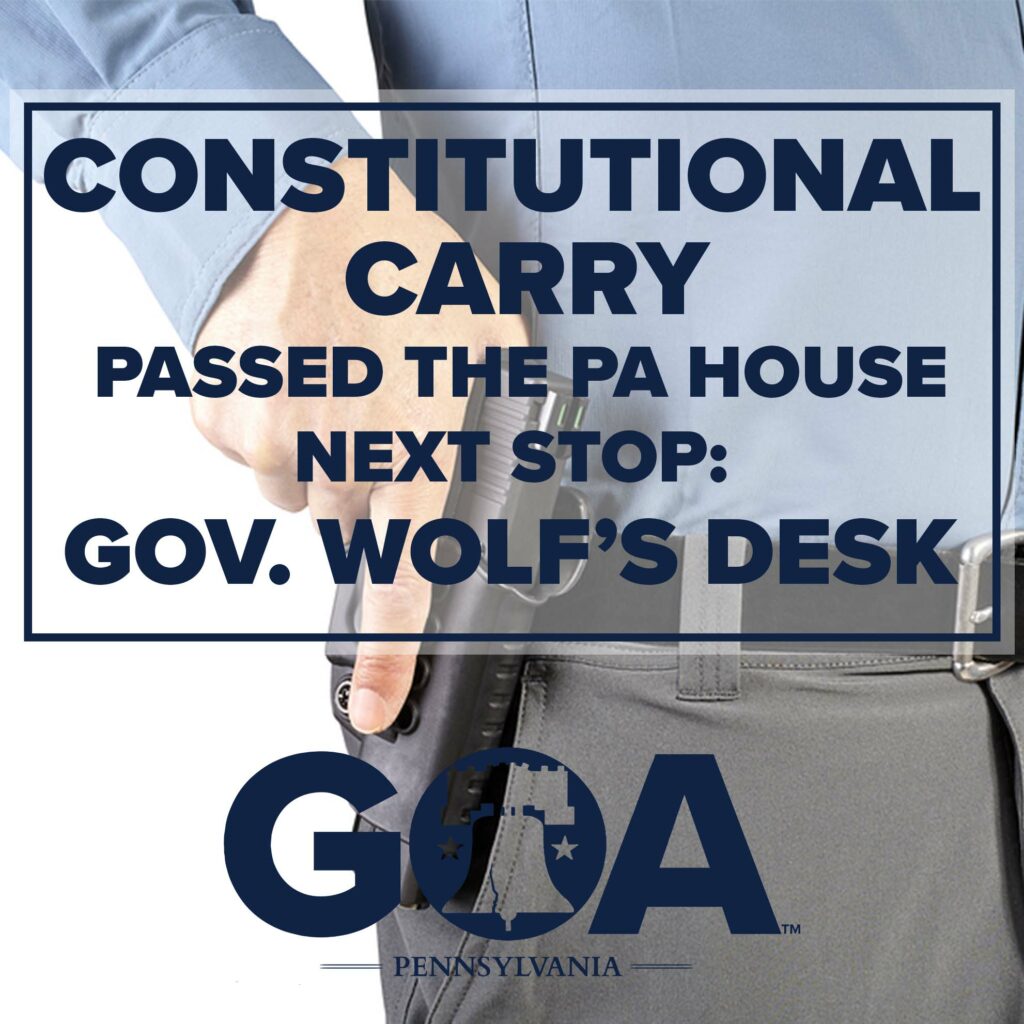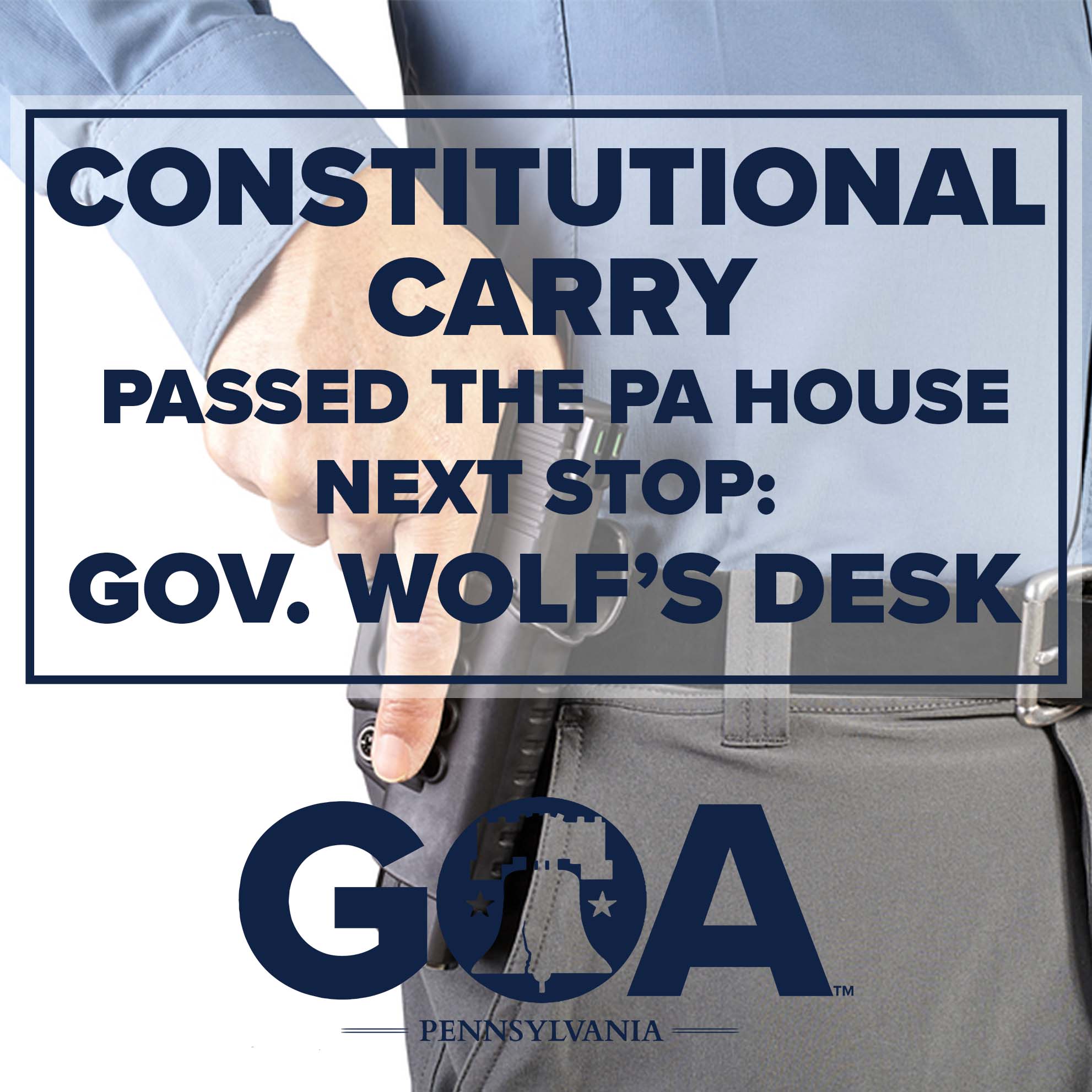 displeasure.
Anti-gun Democrats worked overtime to Christmas tree the Constitutional Carry bill with every anti-gun amendment under the sun.
Representative Dan Frankel (D-23), and other Democrats, offered several anti-gun amendments which would have added things like mandatory waiting periods, firearms licensing, Red Flag Gun Confiscation Orders, and lock up your safety laws (to name a few).
Most of the anti-gun amendments were ruled out of order by House Speaker, Bryan Cutler (R-100). Pro-gun stalwart, Representative Aaron Bernstine (R-10), offered a motion and tabled the rest of them.
SB 565 is now on its way to Governor Wolf's desk where he has promised a swift veto.
Governor Wolf needs to hear from you, regardless of his poison pen. We cannot allow him to veto Constitutional Carry without gun owners expressing their support for SB 565 and urging him to sign it. And we need to let him know that the blame will rest on his shoulders as well as the Democratic gubernatorial candidate who will follow him. 
So, please send a message to Governor Wolf today (by using the form above) and urge him to sign Constitutional Carry into law. Regardless of the outcome, this is a pro-gun victory for Pennsylvania GOA members and supporters. It was your efforts that got SB 565 passed and put on the Governor's desk.
Recent GOA News & Updates