Constitutional Carry Passes PA Senate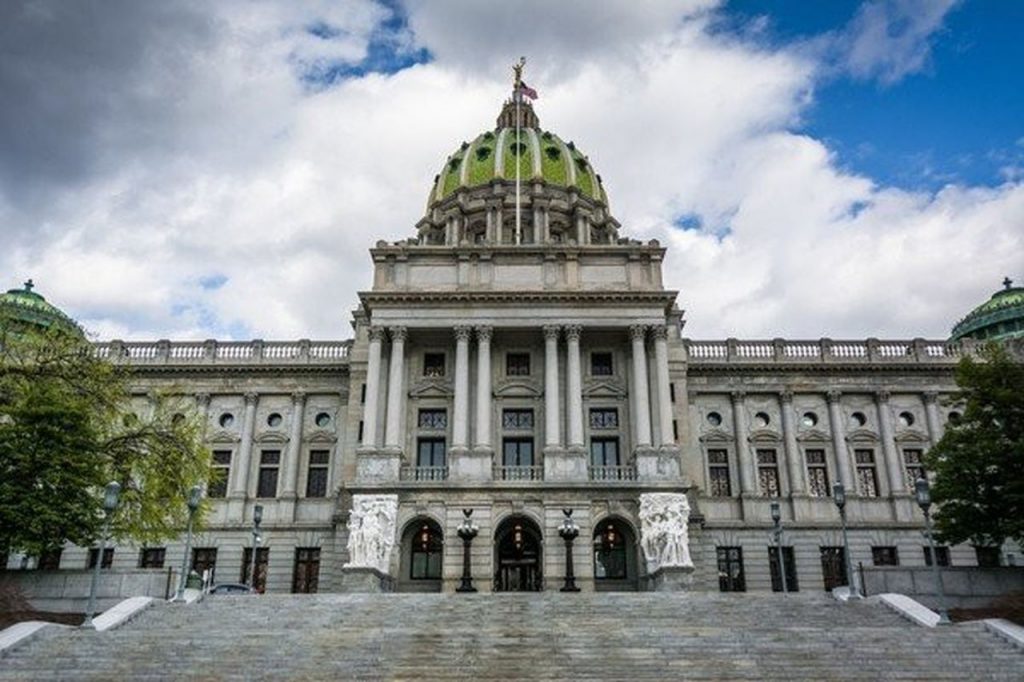 Constitutional Carry and Strengthen Preemption Headed to PA House
I have fabulous news, both Constitutional Carry (SB 565) and the Strengthen Preemption (SB 448) bills were passed by the Pennsylvania Senate late in the evening on Tuesday, November 9th. This is a direct result of all of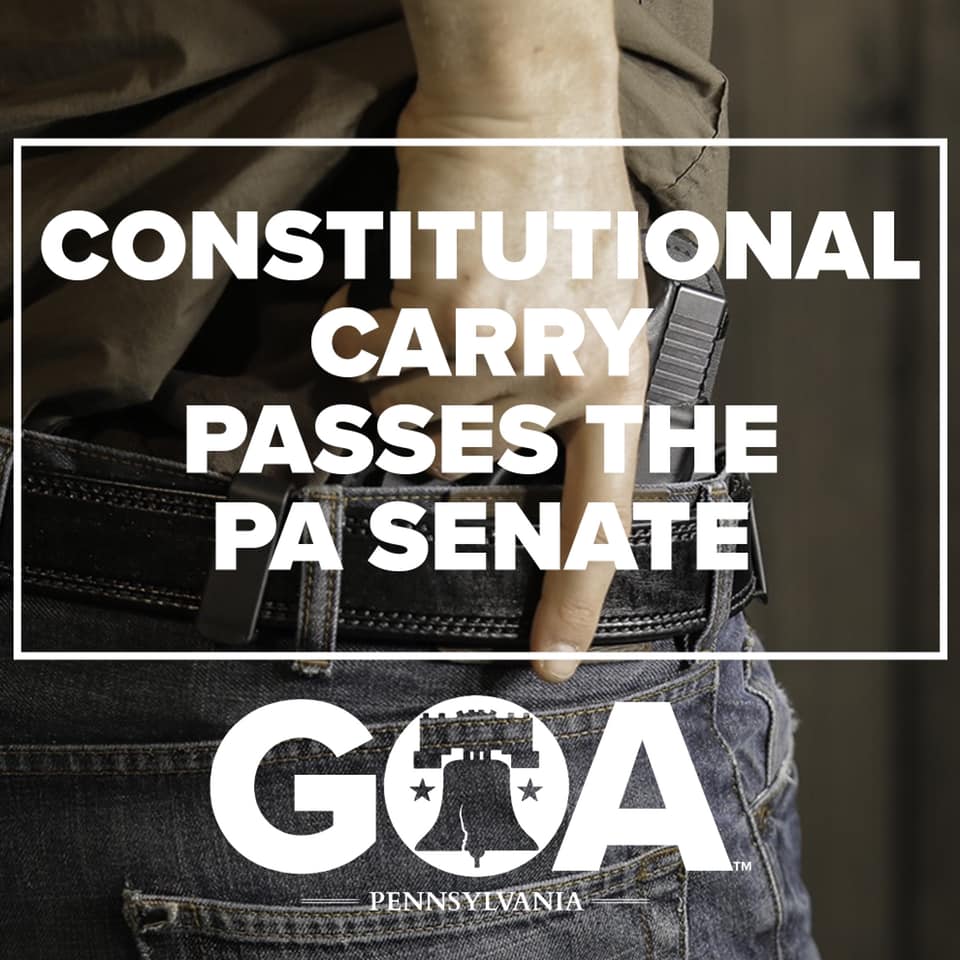 your hard work in contacting your senators.
Senator Cris Dush's Constitutional Carry bill (SB 565) passed by a vote of 29-21 and Senator Wayne Langerholc's bill to strengthen preemption (SB 448), 31-19. Find out how your senator voted by following the links and be sure to drop them a note of thanks for voting in favor of passing these bills and your displeasure if they voted against them.
Now, both bills are headed to the House for consideration.
All evening, anti-gun Senate Democrats attempted to amend both bills with numerous anti-gun amendments. Many of these "amendments" were standalone bills calling for things like Red Flag Gun Confiscation Orders, gun-free zones, lost or stolen firearms reporting, waiting periods, and mandatory purchase permits (like our anti-gun neighbor, New Jersey). The good news is that all of these gutting amendments were voted down. 
I want to personally thank the Senate Republican leadership for advancing these two bills and ensuring that the anti-gun amendments were defeated.
But the fight isn't anywhere over. SB 565 and SB 448 will need to be reported from their House committee and receive a roll-call floor vote in order to send it to the Governor's desk.
You may remember that earlier this year, House Majority Leader Kerry Benninghoff  (R-171) promised to run the Senate version of Constitutional Carry, after he stalled Rep. Aaron Bernstine's bill in the House. We need to hold him to that promise.
That's why I need you to take action right away (by filling out the form above) and send a message to your state representative to support and pass both SB 565 and SB 448. Let's finish out 2021 strong by sending two pro-gun bills to Governor Wolf.
Recent GOA News & Updates