GOA Endorses Todd Polinchock for State Representative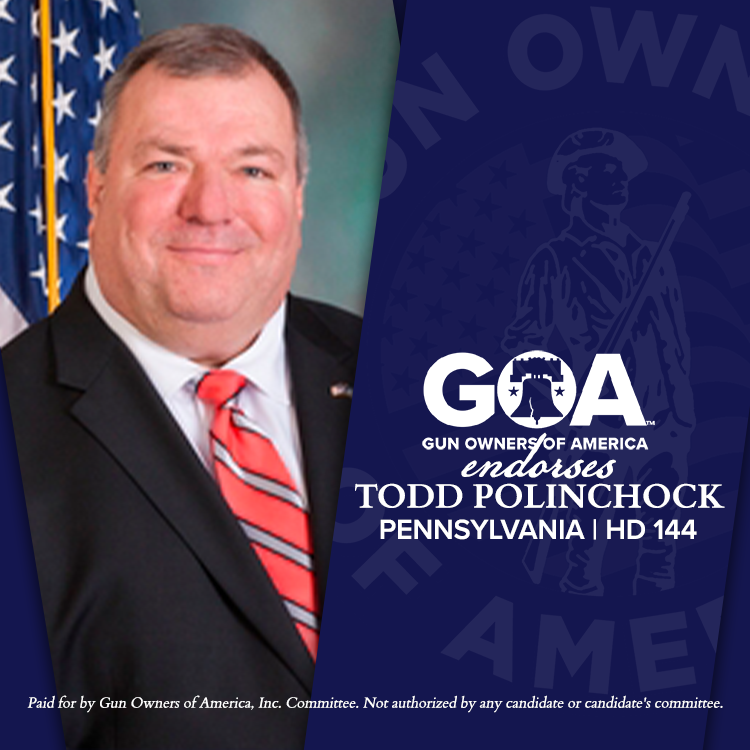 ---
Last day to register or update voter registration, October 24, 2022.
Last day to apply for a mail-in or civilian absentee ballot, November 1, 2022. Voted mail-in or absentee ballots must be received by your county election board by 8 pm on November 8th.
---
Todd Polinchock is the Gun Owners' Choice Candidate for PA House District 144
I am delighted to endorse  Rep. Todd Polinchock for State Representative in PA House District 144.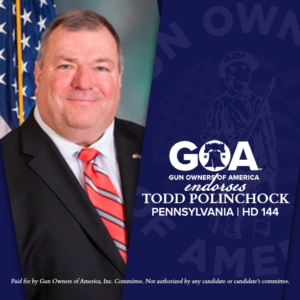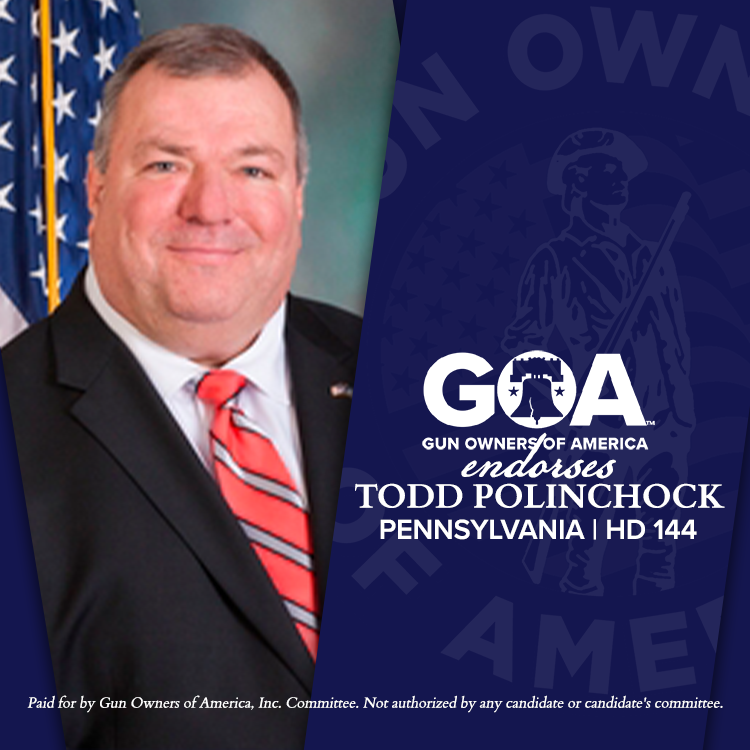 Representative Polinchock has a 100% pro-gun voting record in the General Assembly, but he faces an uphill battle to get re-elected given the newly drawn legislative districts. We cannot lose a pro-gun seat to an anti-gun Democrat in this critical mid-term election year.
That's why we need to send Rep. Todd Polinchock back to Harrisburg in 2023.
So, in the November 8th general election, vote for GOA-endorsed Todd Polinchock and be sure to support his campaign.
Paid for by Gun Owners of America, Inc. Committee. Not authorized by any candidate or candidate committee.
Recent GOA News & Updates