GOA Endorses Ross Sylvester for State Representative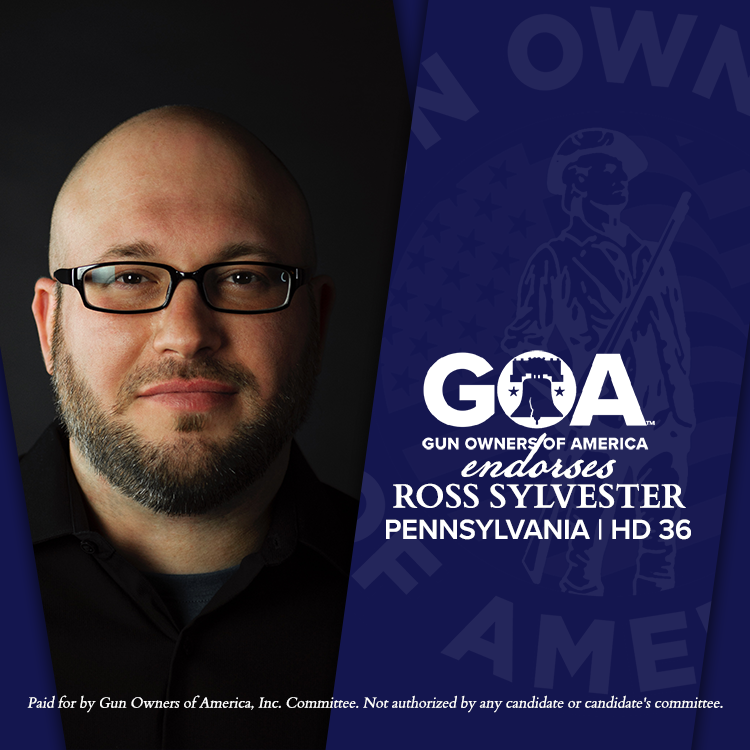 ---
Last day to register or update voter registration, October 24, 2022.
Last day to apply for a mail-in or civilian absentee ballot, November 1, 2022. Voted mail-in or absentee ballots must be received by your county election board by 8 pm on November 8th.
---
Ross Sylvester is the Gun Owners' Choice Candidate for House District 36
I am delighted to endorse Ross Sylvester for State Representative in PA House District 36.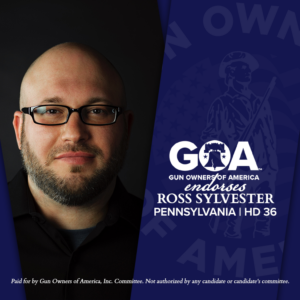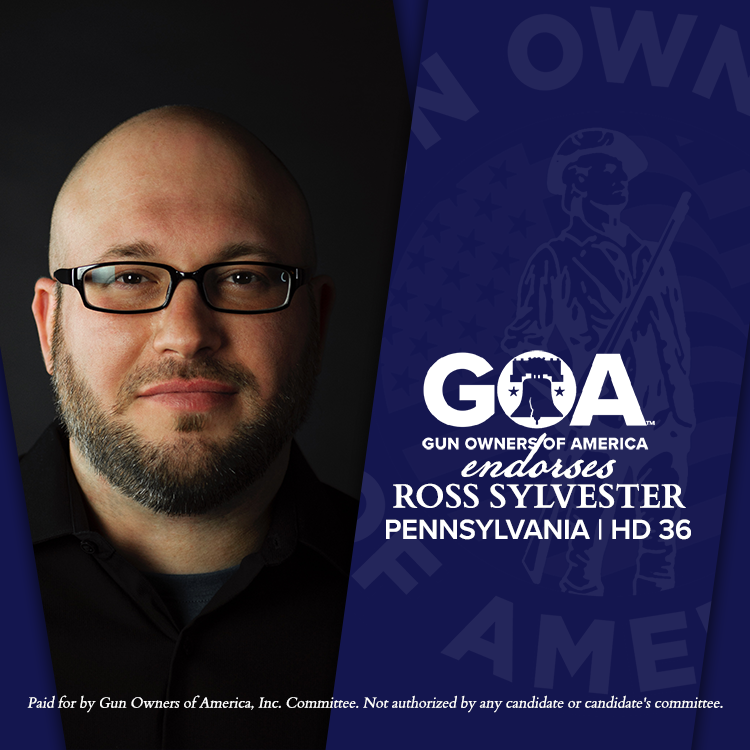 Long-time pro-gun Democrat, Rep. Harry Readshaw, retired in 2020, leaving an open seat. Anti-gun socialist Jessica Benham won the election. Benham scored a 0% on her gun rights voting record, earning an F grade from GOA.
The good news is that gun owners have an opportunity to elect a pro-gun candidate in 2022.
Ross Sylvester secured the Libertarian Party nomination and will be facing off against Benham in the November 8th general election.
Ross earned GOA's support because of his high marks during our rigorous Candidate Endorsement process and where he earned a 100% score on our 2022 gun rights candidate survey.
Here is what Ross has to say in his own words about your constitutionally-protected rights:
The ability to defend oneself, family and property is an unalienable natural right.  The Second Amendment and Article 1 Section 21 are legal protections guaranteeing the individual's right of defense without government intrusion.  These laws must be protected at all costs.
Not only would Ross protect those rights, but he's committed to restoring them by supporting Constitutional Carry and a solid pro-gun agenda.
For all of these reasons, GOA is endorsing Ross Sylvester for State Representative in House District 36.
So, in the November 8th general election, vote for Ross Sylvester and be sure to support his campaign.
Paid for by Gun Owners of America, Inc. Committee. Not authorized by any candidate or candidate's committee.
Recent GOA News & Updates