GOA Endorses Valerie Gaydos for State Representative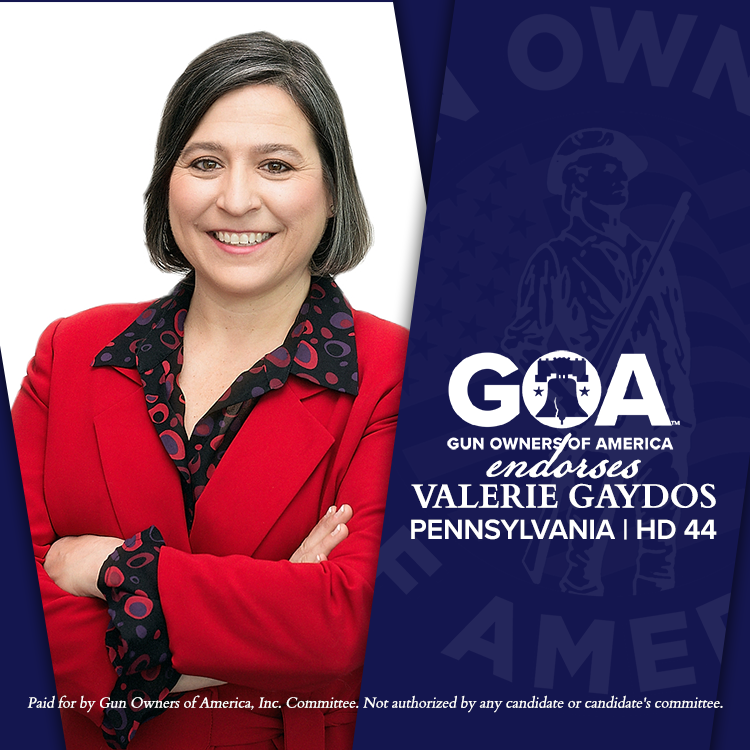 ---
Last day to register or update voter registration, October 24, 2022.
Last day to apply for a mail-in or civilian absentee ballot, November 1, 2022. Voted mail-in or absentee ballots must be received by your county election board by 8 pm on November 8th.
---
Valerie Gaydos is the Gun Owners' Choice Candidate for PA House District 44
I am delighted to endorse  Rep. Valerie Gaydos for State Representative in PA House District 44.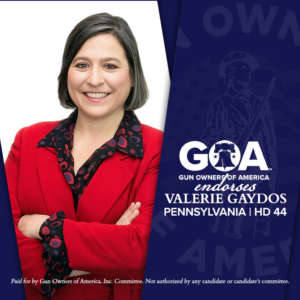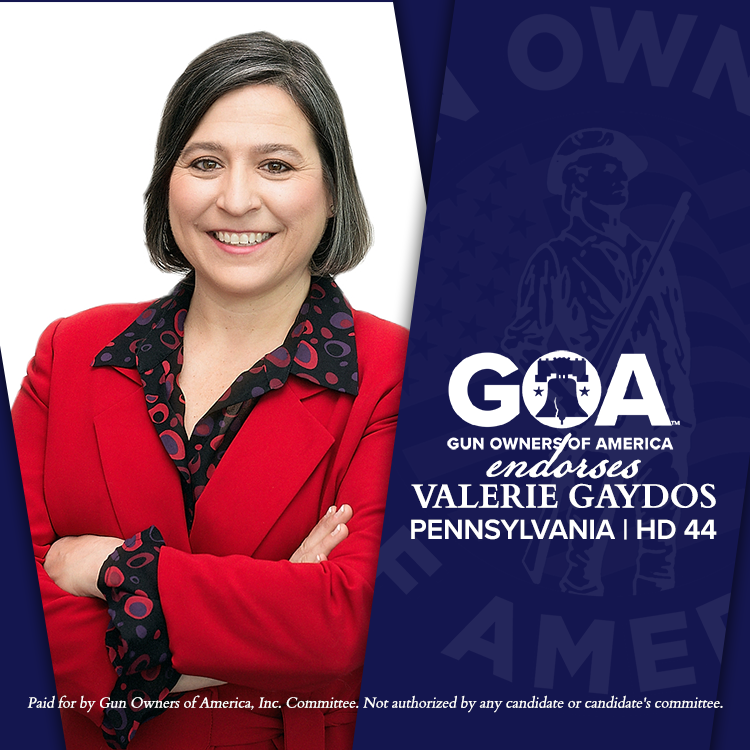 Representative Gaydos has a 100% pro-gun voting record in the General Assembly and was a co-sponsor for GOA-endorsed legislation, including Constitutional Carry (HB 659) and a bill to strengthen PA's firearms preemption laws (HB 979).
But Representative Gaydos has an uphill battle after redistricting. That's why she needs the support of gun owners to ensure that she is re-elected and that we defeat the anti-gun Democrat.
So, in the November 8th general election, vote for GOA-endorsed Valerie Gaydos and be sure to support her campaign.
Paid for by Gun Owners of America, Inc. Committee. Not authorized by any candidate or candidate's committee.
Recent GOA News & Updates