GOA Endorses Sen. Doug Mastriano for Governor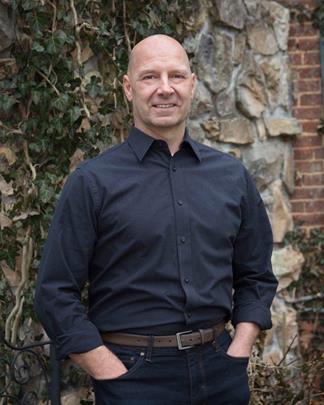 I am delighted to announce GOA's endorsement of Senator Doug Mastriano for Governor of Pennsylvania.
Among gun owners, Senator Mastriano needs no introduction. That's because he's been a champion of your Second Amendment rights ever since he took office as a PA state senator.
Doug's legislative record is impeccable and speaks for itself. He is the prime sponsor of SB 624, the Right to Bear Arms Protection Act, a bill that would stop Pennsylvania officials from cooperating with the illegal gun grab coming from Joe Biden's Executive Actions.
Senator Mastriano has a 100% pro-gun voting record and provided unconditional support on the Senate floor in favor of Constitutional Carry (SB 565). He was also a co-sponsor of every PA Senate bill GOA prioritized for the 2021-2022 session.
Here is what Doug has to say in his own words:
"I am 100% in support of 2nd Amendment rights as guaranteed by the Constitution. I believe wholeheartedly that the government "shall not infringe" on that right. I'll fight for preemption and reciprocity, and will never support any legislation that seeks to restrict or limit this right for law-abiding citizens. I also support Constitutional Carry and the Right to Bear Arms Protection Act, protecting gun rights from federal encroachment".
Senator Mastriano's efforts with other matters, important to Pennsylvania gun owners, are legendary. You have seen Senator Mastriano on TV, radio, and social media defending the personal freedoms of all Pennsylvanians during the COVID-19 shutdown in PA. Many of these restrictions closed gun stores and ranges, all of which are essential businesses that should have NEVER been closed.
Senator Mastriano took the lead on ensuring election integrity with a Forensic Audit before being wrongfully stripped from that role and having his Harrisburg staff removed by Senate President Jake Corman in a move to bolster his own gubernatorial hopes through discrediting Senator Mastriano.
It's imperative that Pennsylvania gun owners have a candidate who is reliable, dedicated, and can beat the Democratic front-runner, Pennsylvania's anti-gun Attorney General, Josh Shapiro.
Doug Mastriano is that man! Overwhelmingly, GOA members and supporters selected Senator Mastriano as their favorite gubernatorial candidate in a GOA-sponsored survey.
It is clear that if we are going to defeat Josh Shapiro, we need to have an uncompromising pro-2A candidate who has strong grassroots support.
For all these reasons, Gun Owners of America is backing Doug Mastriano for Governor of Pennsylvania.
So, in the May 17, 2022, Republican primary, vote for GOA-endorsed Doug Mastriano for Governor and be sure to volunteer and support his campaign.
Paid for by Gun Owners of America, Inc. Committee. Not authorized by any candidate or candidate's committee.
Recent GOA News & Updates