GOA Endorses Robert Leadbeter for State Representative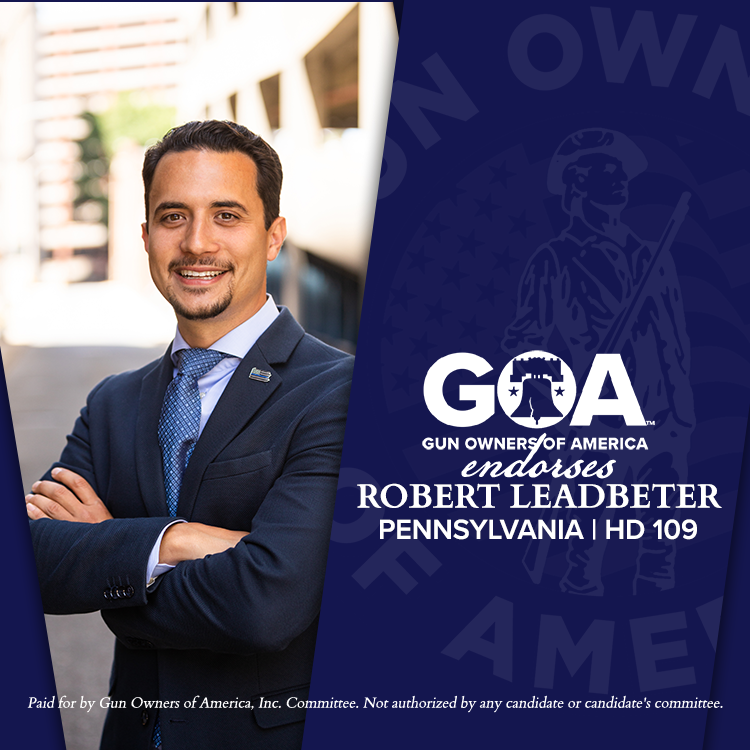 ---
Last day to register or update voter registration, October 24, 2022.
Last day to apply for a mail-in or civilian absentee ballot, November 1, 2022. Voted mail-in or absentee ballots must be received by your county election board by 8 pm on November 8th.
---
Robert Leadbeter is the Gun Owners' Choice Candidate for House District 109
I am delighted to endorse Robert Leadbeter for State Representative in PA House District 109.
Representative David Millard is retiring, which left an open seat in the district. This gives gun owners a great opportunity to elect another solidly pro-gun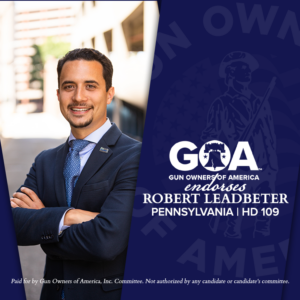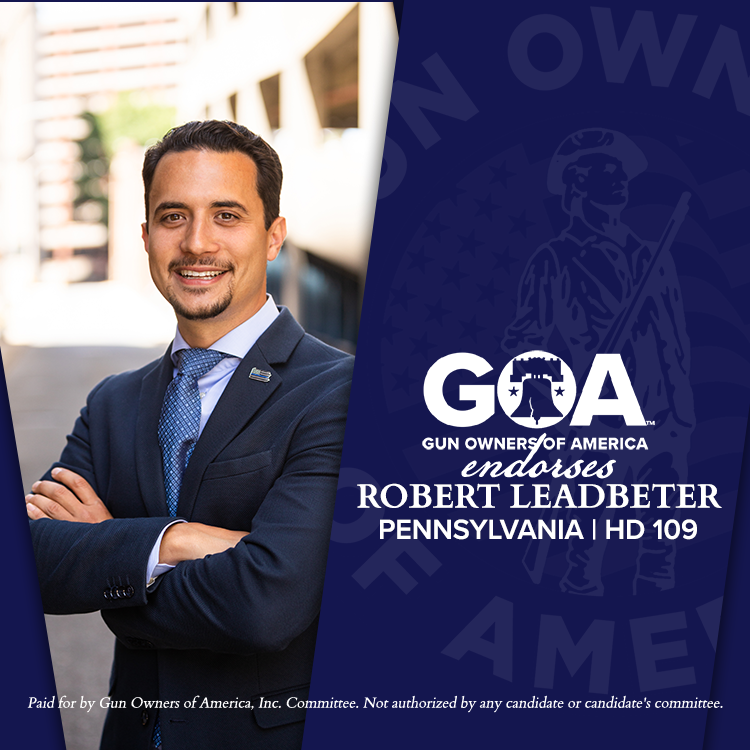 candidate to replace him.
Robert Leadbeter is that candidate!
Robert is an accomplished businessman and serves as a national sales director for the world's largest brewing company. He's also an avid hunter and a member of the Orangeville Sportsman Club.
Important for gun owners, Robert is a strong supporter of our Second Amendment rights.
Robert scored 100% on GOA's candidate survey, which serves as a "contract" for our members. Furthermore, we institute a rigorous evaluation process including a careful review of a candidate's positions and public statements. Robert excelled in all points in our candidate evaluation.
Here is what Robert has to say in his own words about your constitutionally-protected rights:
The right to keep and bear arms is fundamental and necessary for a free society.  I oppose any attempt to undermine the U.S. and Pennsylvania constitutional protections of a citizen's right to keep and bear arms.  As a legislator and gun owner, I will be fully committed to defending our gun rights and preserving our liberty.
The Democratic candidate didn't bother to answer our survey, which is never a good sign.
For all of these reasons, GOA is endorsing Robert Leadbeter for State Representative in Pennsylvania's 109th district.
So, in the November 8th general election, vote for Robert Leadbeter and be sure to support his campaign.
Paid for by Gun Owners of America, Inc. Committee. Not authorized by any candidate or candidate's committee
Recent GOA News & Updates