GOA Endorses Mike Jones for State Representative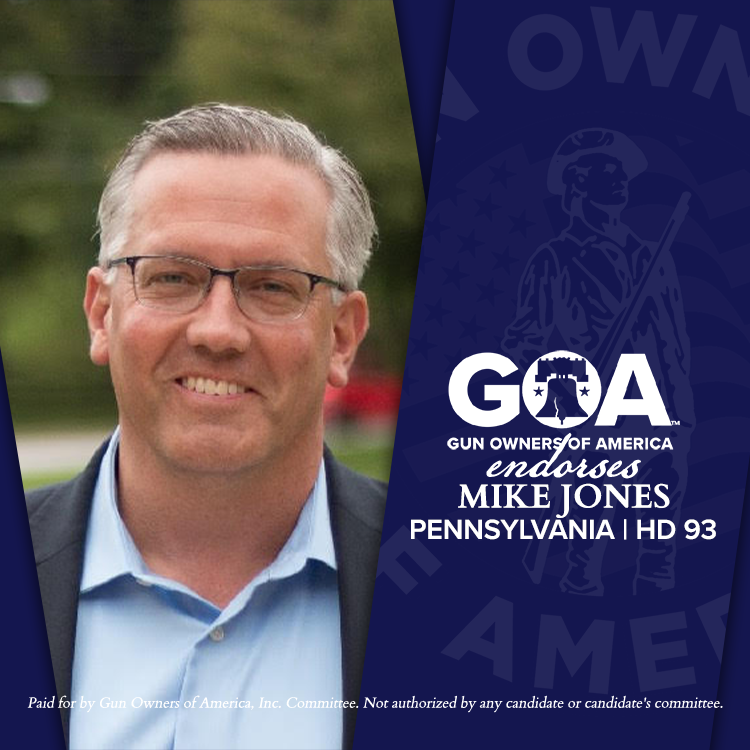 ---
Last day to register or update voter registration, October 24, 2022.
Last day to apply for a mail-in or civilian absentee ballot, November 1, 2022. Voted mail-in or absentee ballots must be received by your county election board by 8 pm on November 8th.
---
Mike Jones is the Gun Owners' Choice Candidate for PA House District 93
I am delighted to endorse  Mike Jones for State Representative in PA House District 93.
Representative Jones has been a strong ally for Pennsylvania gun owners since taking office in 2019. He has a 100% pro-gun voting record and was a key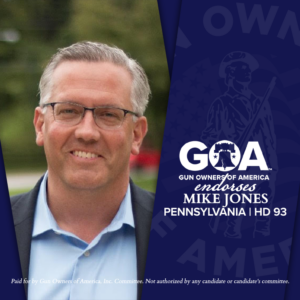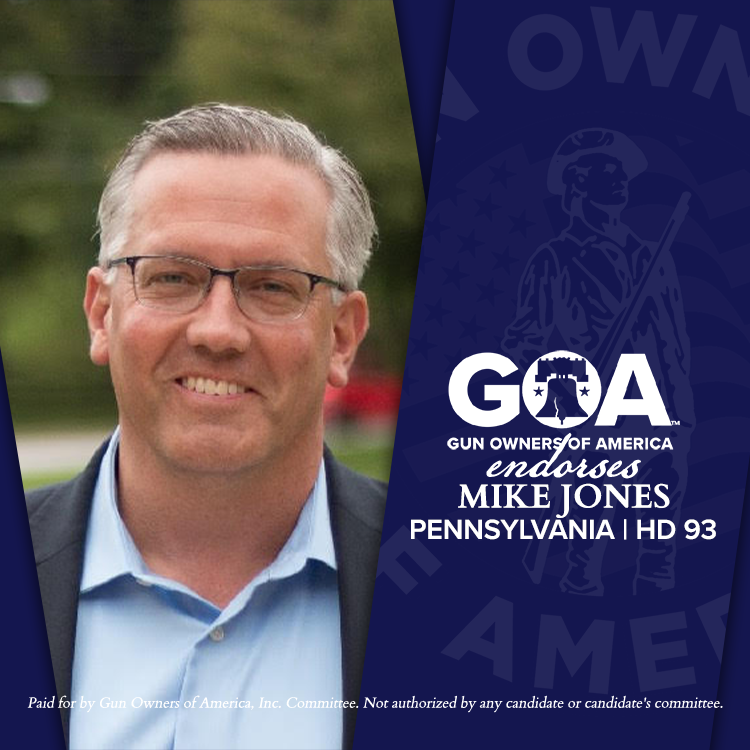 co-sponsor for the House Constitutional Carry bill (HB 659) and the bill to strengthen Pennsylvania's firearms preemption law (HB 979).
But Representative Jones' commitment goes deeper than just voting correctly. He also isn't afraid to take stands against Republicans who have betrayed Article 1, Section 21 of our Constitution.
Mike Jones took a public stance against RINO incumbents Stan Saylor and Keith Gillespie. Both of these state representatives voted for HB 2060 in 2018, a bill that violated the due process rights of gun owners related to a final protection from abuse order.
GOA targeted both of these incumbents, ensuring their loss in the 2022 Republican primary.
It's rare for a seated Republican legislator to show this type of courage and that's why we need to back Mike Jones to ensure he wins in November.
Representative Jones is opposed by a Democrat who is against repealing gun-free zones and is OK with placing further restrictions on homemade firearms, an agenda that lines up squarely with Josh Shapiro's anti-gun objectives.
Let's send Mike Jones back to Harrisburg in 2023!
So, in the November 8th general election, vote for GOA-endorsed Mike Jones and be sure to support his campaign.
Paid for by Gun Owners of America, Inc. Committee. Not authorized by any candidate or candidate's committee.
Recent GOA News & Updates