GOA Endorses Parke Wentling for State Representative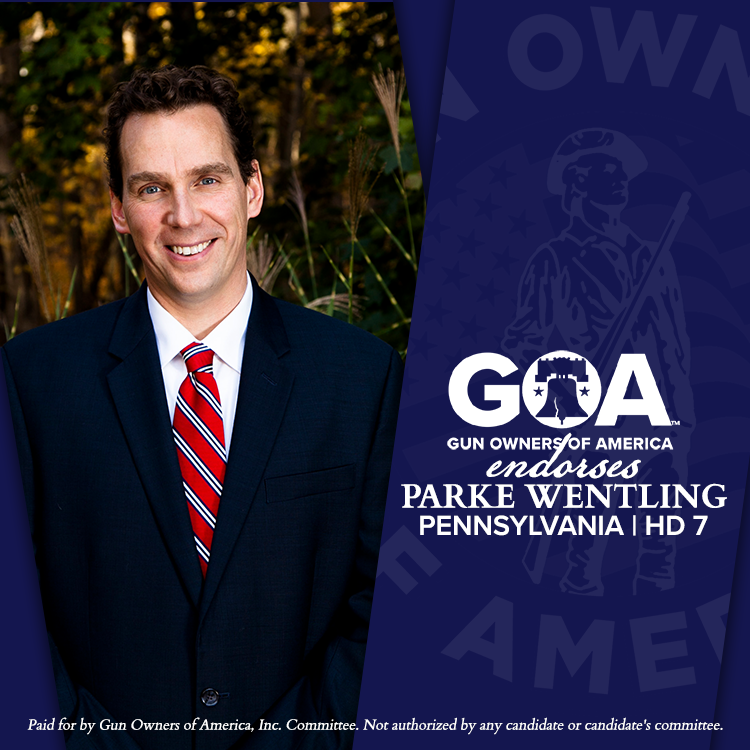 ---
Last day to register or update voter registration, October 24, 2022.
Last day to apply for a mail-in or civilian absentee ballot, November 1, 2022. Voted mail-in or absentee ballots must be received by your county election board by 8 pm on November 8th.
---
Parke Wentling is the Gun Owners' Choice Candidate for House District 7
I am delighted to endorse Parke Wentling for State Representative in PA House District 7.
Representative Wentling formerly served in Pennsylvania's 17th legislative district, but due to gerrymandering, he's now in the newly drawn 7th district, making it harder for a solid, pro-gun candidate to win.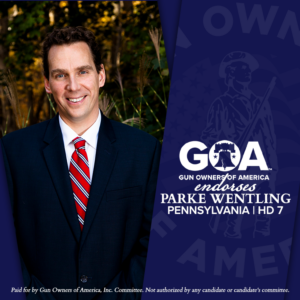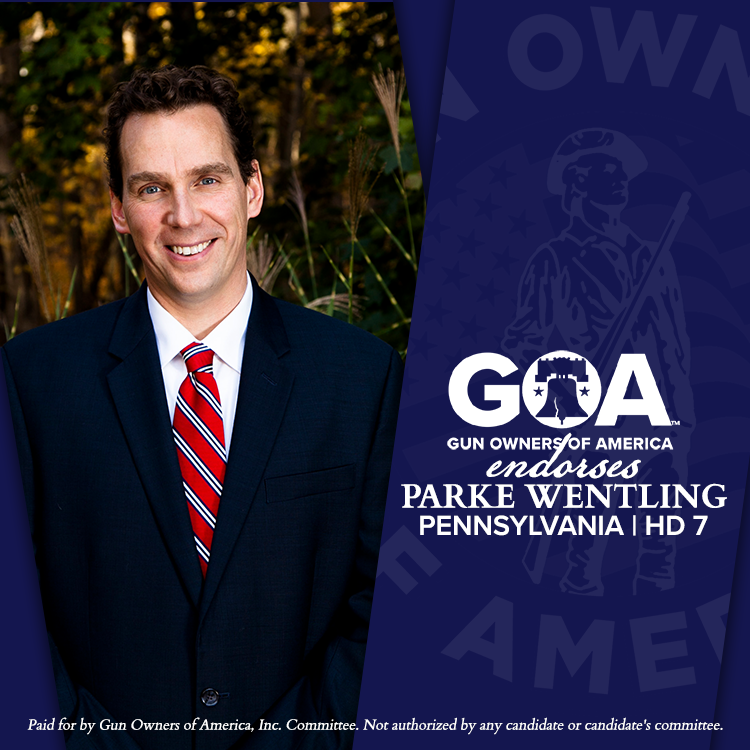 Representative Wentling has a 100% pro-gun voting record. He supported your due process rights by voting against the infamous HB 2060 in 2018. Rep. Wentling also co-sponsored Constitutional Carry (HB 659) and the bill to strengthen Pennsylvania's firearms preemption laws (HB 979).
If that weren't enough, Representative Wentling went out of his way to answer GOA's 2022 candidate survey. He scored a perfect, 100%.
Here is what Rep. Wentling has to say in his own words regarding your God-given right to keep and bear arms:
Protecting and defending our 2nd Amendment right to keep and bear arms has always been of primary importance to me and my family. My father gave me my first hunting rifle and shotgun when I was 12 years old.  I hold a concealed carry permit.

As a member of the Pennsylvania General Assembly, I have voted for every piece of pro-gun legislation introduced because I firmly believe that Article 1 Section 21 protects an individual's liberty and freedom to own and possess firearms without government intrusion.
Rep. Wentling's Democratic challenger never bothered to answer our survey, which is never a good sign. We need to ensure that we send Rep. Wentling back to Harrisburg in 2023 to stop the Philadelphia Democrats' anti-gun agenda.
So, in the November 8th general election, vote for Parke Wentling and be sure to support his campaign.
Paid for by Gun Owners of America, Inc. Committee. Not authorized by any candidate or candidate's committee
Recent GOA News & Updates