GOA Endorses Eric Davanzo for State Representative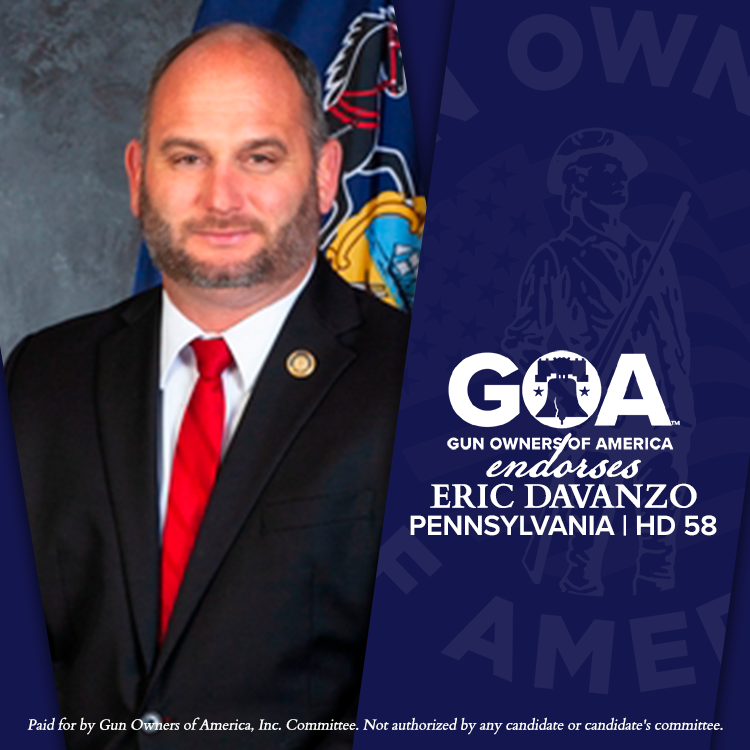 ---
Last day to register or update voter registration, October 24, 2022.
Last day to apply for a mail-in or civilian absentee ballot, November 1, 2022. Voted mail-in or absentee ballots must be received by your county election board by 8 pm on November 8th.
---
Eric Davanzo is the Gun Owners' Choice Candidate for House District 58
I am delighted to endorse Rep. Eric Davanzo for State Representative in PA House District 58.
Representative Davanzo has been a true pleasure to work with in the General Assembly. As a new state representative, Eric Davanzo hit the ground running. He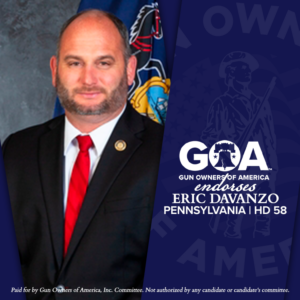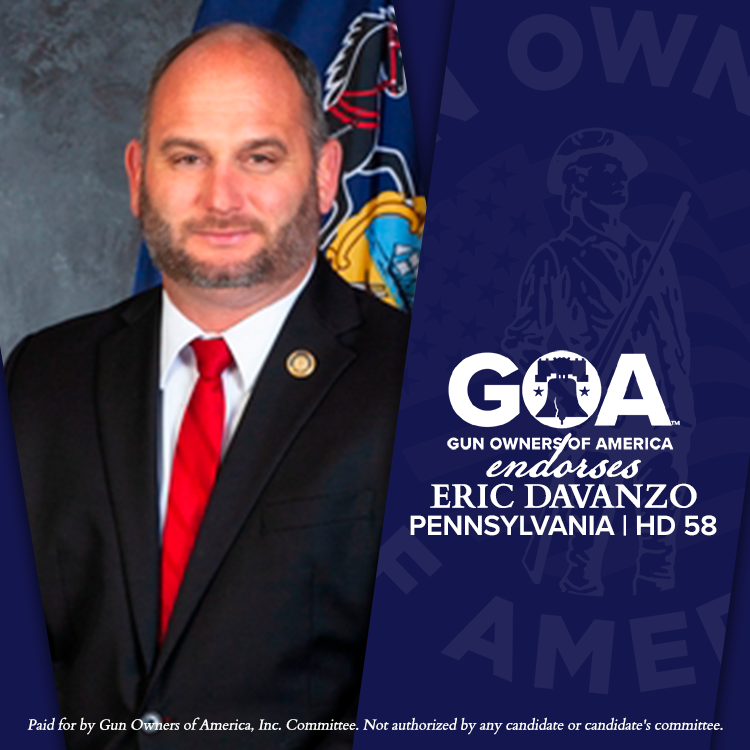 sponsored two pro-gun bills that would add "disparity of force" to the Castle Doctrine, and eliminating the abusive "character and reputation" requirements from the License to Carry Firearms (LTCF) application.
Representative Davanzo also had a 100% pro-gun voting record and was a key co-sponsor of Constitutional Carry along with a bill to strengthen Pennsylvania's firearms preemption laws.
If that weren't enough, he scored 100% on GOA's 2022 candidate survey while the Democratic challenger didn't bother to go on record, and we know what that means!
Here is what Rep. Davanzo has to say in his own words about your Second Amendment rights:
The importance of the 2nd Amendment, Article 1, Section 21 is simple. It gives the people of this Commonwealth the right to protect and defend themselves and their family against anyone that wishes to inflict harm against them. It's also important to mention that we don't need or should rely on the government to protect us because of the 2nd Amendment. We can and will protect ourselves.
Outstanding!
For all of these reasons, Gun Owners of America is endorsing Eric Davanzo for State Representative in House District 58.
So, in the November 8th general election, vote for Eric Davanzo and be sure to support his campaign.
Paid for by Gun Owners of America, Inc. Committee. Not authorized by any candidate or candidate's committee
Recent GOA News & Updates