GOA Endorses Kristin Phillips-Hill for State Senate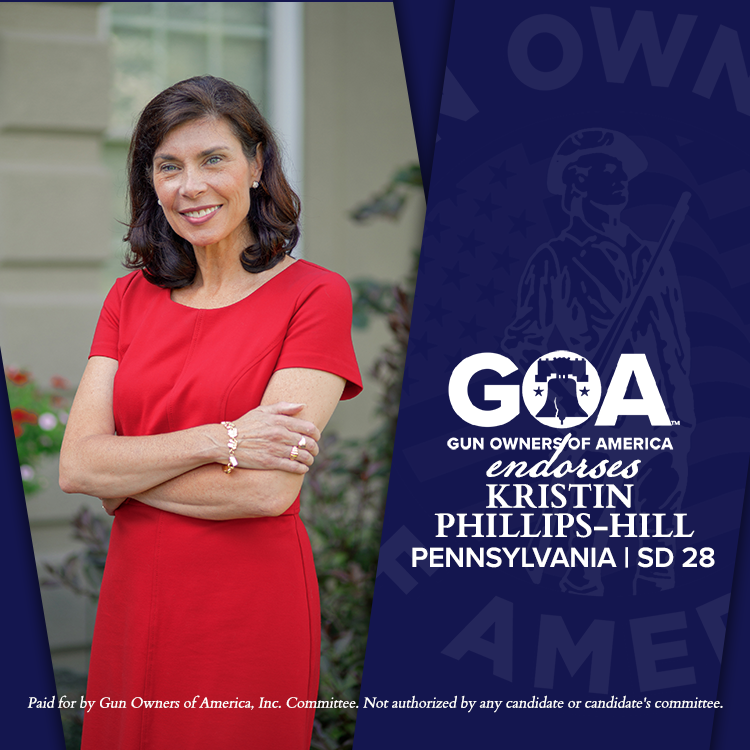 ---
Last day to register or update voter registration, October 24, 2022.
Last day to apply for a mail-in or civilian absentee ballot, November 1, 2022. Voted mail-in or absentee ballots must be received by your county election board by 8 pm on November 8th.
---
Kristin Phillips-Hill is the Gun Owners' Choice Candidate for Senate District 28
I am delighted to endorse Senator Kristin Phillips-Hill for State Senate in PA Senate District 28.
Senator Phillips-Hill is one of the strongest advocates of your Article 1, Section 21 rights in the Pennsylvania Senate.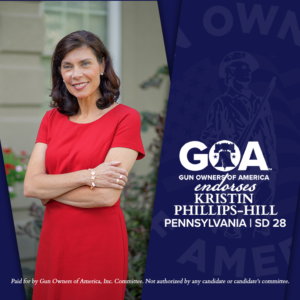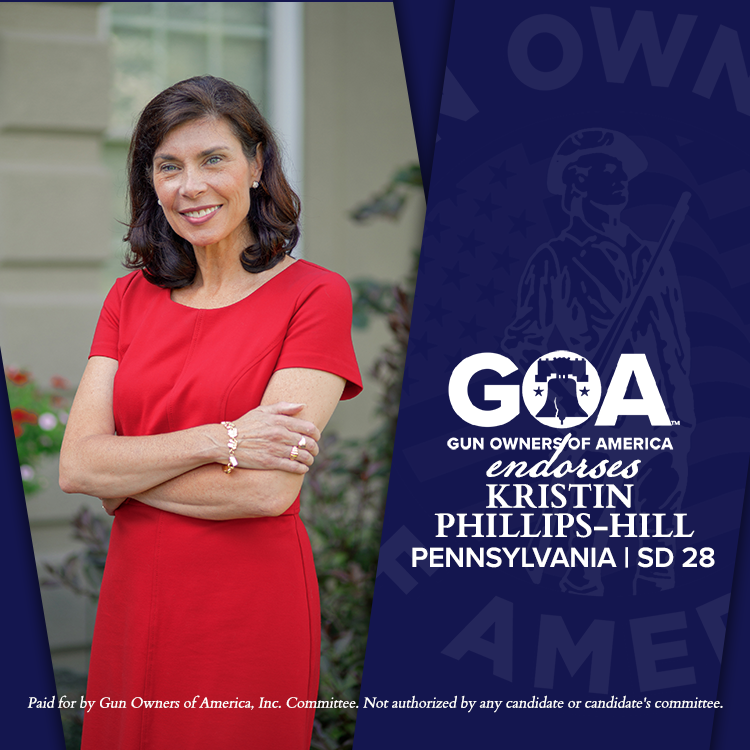 Not only does she have a 100% pro-gun voting record, but she is a reliable co-sponsor of every pro-gun bill introduced.  Gun owners can also count on her to aggressively push GOA-endorsed legislation without any pressure.
Yes, she's that committed!
Here is what Senator Phillips-Hill has to say in her own words regarding your constitutionally-protected rights:
Our federal and state constitutions make it abundantly clear that our right to bear arms shall not be questioned or infringed. Unfortunately, our Second Amendment rights are under attack every day in Harrisburg. As your state senator, I will not back down from defending our constitutional rights for law-abiding citizens to bear arms in our Commonwealth.
And as GOA's lobbyist inside the Capitol, I can attest to the truthfulness of every word in that statement.
For all of these reasons, Gun Owners of America is endorsing Kristin Phillips-Hill for State Senate in Senate District 28.
So, in the November 8th general election, vote for Kristin Phillips-Hill and be sure to support her campaign.
Paid for by Gun Owners of America, Inc. Committee. Not authorized by any candidate or candidate's committee
Recent GOA News & Updates