GOA Endorses Dean Browning for State Senate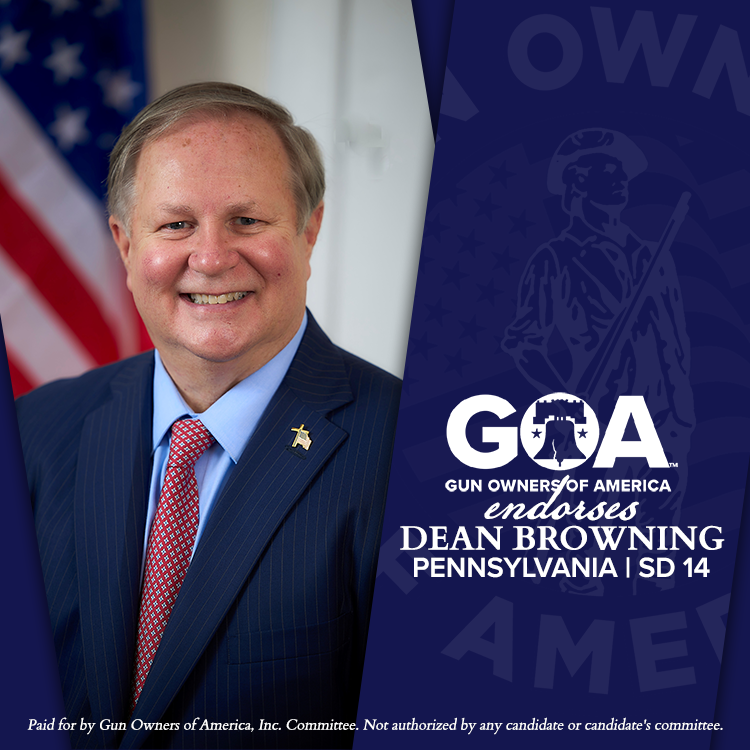 ---
Last day to register or update voter registration, October 24, 2022.
Last day to apply for a mail-in or civilian absentee ballot, November 1, 2022. Voted mail-in or absentee ballots must be received by your county election board by 8 pm on November 8th.
---
Dean Browning is the Gun Owners' Choice Candidate for Senate District 14
I am delighted to endorse Dean Browning for State Senate in PA Senate District 14.
Due to redistricting and the retirement of Senator John Yudichak, the newly redrawn Senate District 14 is an open seat. This gives gun owners a great opportunity to ensure a solidly pro-2A candidate is elected.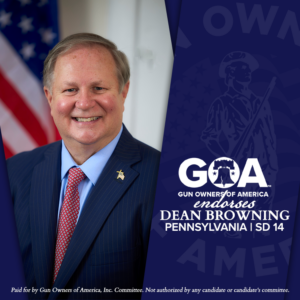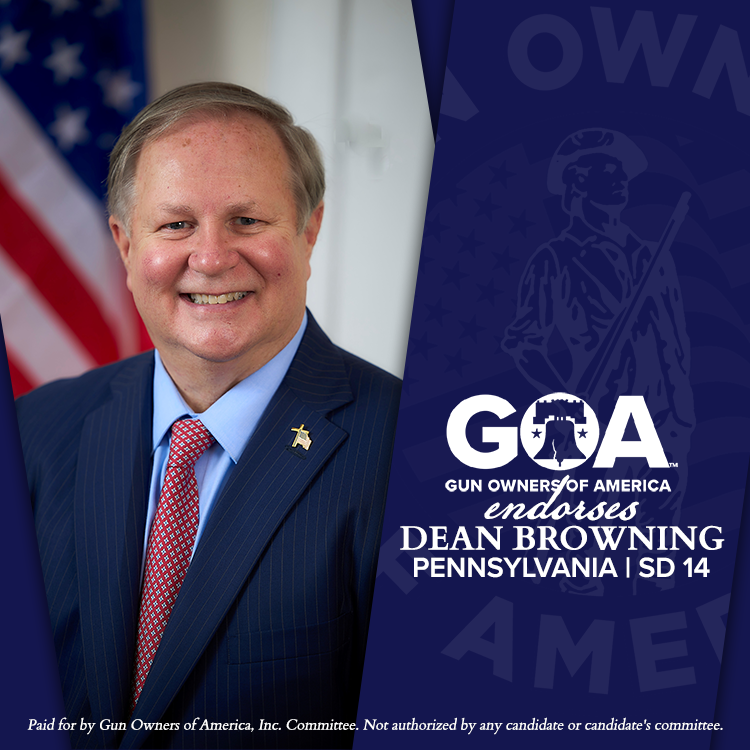 Dean Browning is that candidate!
Dean is a long-standing resident of the Lehigh Valley. He's a retired business executive with over 40 years of experience. Dean is also no stranger to politics. He's a former Lehigh County Commissioner who proudly announced his support for your Second Amendment rights.
Important for gun owners, Dean Browning scored a perfect, 100% on his 2022 GOA candidate survey. 
I interviewed Dean and can tell you that he's behind your Article 1, Section 21 rights all the way. Here's what he has to say in his own words:
The Second Amendment is NOT about hunting. It is not even about the ability to defend yourself. The Second Amendment is in the Constitution because our Founding Fathers were aware of what men and governments were capable of doing. They knew the surest way to preserve our liberty and freedom was for us to have the right to keep and bear arms. "Gun control" is not about stopping shootings; it is all about taking that fundamental right away from law-abiding Pennsylvanians. 
As you can see, Dean gets it when it comes to your God-given rights.
For all of these reasons, Gun Owners of America is endorsing Dean Browning for State Representative in Senate District 14.
So, in the November 8th general election, vote for Dean Browning and be sure to support his campaign.
Paid for by Gun Owners of America, Inc. Committee. Not authorized by any candidate or candidate's committee
Recent GOA News & Updates