GOA Endorses Bud Cook for State Representative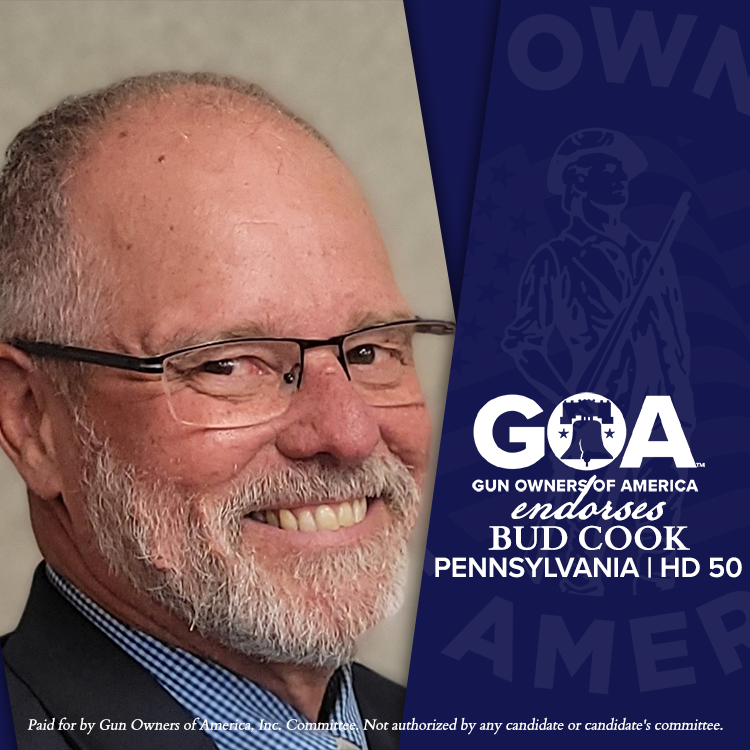 ---
Last day to register or update voter registration, October 24, 2022.
Last day to apply for a mail-in or civilian absentee ballot, November 1, 2022. Voted mail-in or absentee ballots must be received by your county election board by 8 pm on November 8th.
---
Bud Cook is the Gun Owners' Choice Candidate for House District 50
I am delighted to endorse Rep. Bud Cook for State Representative in PA House District 50.
Due to redistricting and the retirement of relatively pro-gun Democrat Pam Snyder, Rep. Bud Cook is now running for the seat in House District 50 rather than the 49th.
This is an important race for gun owners because we do not want to lose a strong, pro-2A ally like Rep. Bud Cook while risking the loss of HD 50 to an anti-gun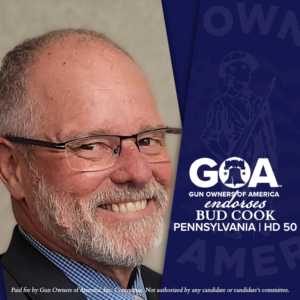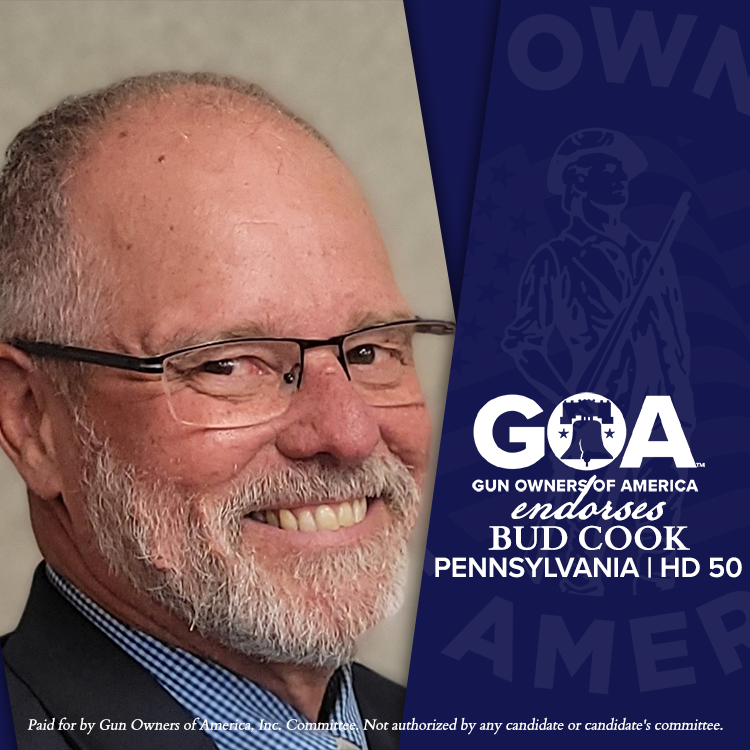 Democrat.
Bud Cook really needs no introduction to Pennsylvania gun owners. He's been a solid supporter of your constitutionally-protected rights ever since becoming a State Representative.
Rep. Cook has a 100% pro-gun voting record, scored 100% on his 2022 GOA candidate survey, and co-sponsored important GOA-endorsed legislation, including Constitutional Carry (HB 659) and Strengthen Preemption (HB 979) among others.
But let's hear what Representative Cook has to say in his own words about your God-given rights:
The 2nd amendment is much more than just the right to bear arms…without the 2nd Amendment how can we guarantee that we will have the remainder of our rights?

From a very early age at the Cook household, firearms were a way of life where we learned the correct and safe way to use them. Most importantly, we were taught history, and the importance firearms played in protecting our other rights and freedoms. As kids, we were never allowed access to a firearm without the permission and supervision of an adult.

Firearms have played a large part in American culture, especially in the rural parts of the United States. Law-abiding citizens are not the problem. While addressing the many issues that face our country, I believe we must always follow the Constitution and remain focused on the real causes and root problems to the challenges we must overcome.
From the words above, you can see that Rep. Bud Cook is a dedicated, constitutionalist that we must send back to Harrisburg in 2023.
For all of these reasons, Gun Owners of America is endorsing Rep. Bud Cook for State Representative in House District 50.
So, in the November 8th general election, vote for Bud Cook and be sure to support his campaign.
Paid for by Gun Owners of America, Inc. Committee. Not authorized by any candidate or candidate's committee
Recent GOA News & Updates