GOA Endorses Andrew Kuzma for State Representative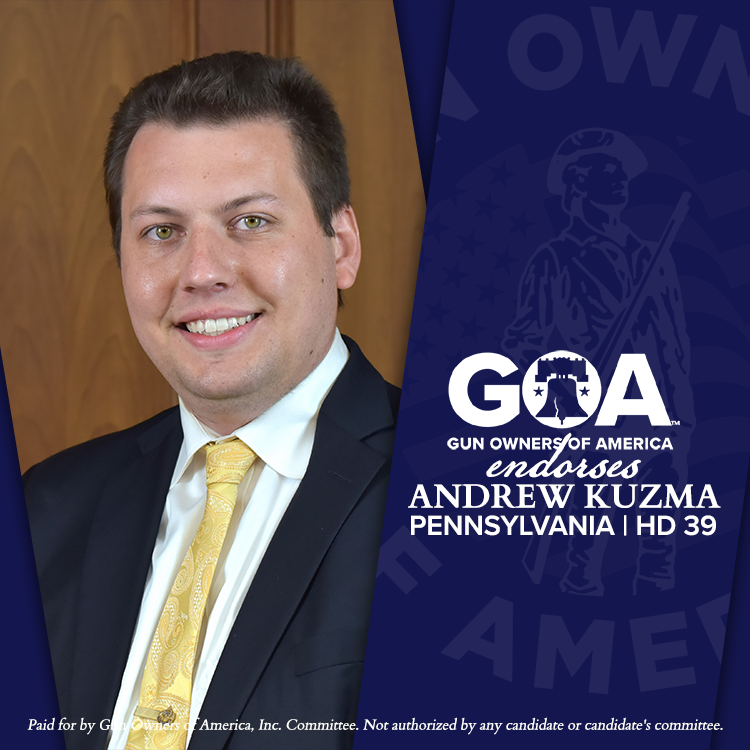 ---
Last day to register or update voter registration, October 24, 2022.
Last day to apply for a mail-in or civilian absentee ballot, November 1, 2022. Voted mail-in or absentee ballots must be received by your county election board by 8 pm on November 8th.
---
Andrew Kuzma is the Gun Owners' Choice Candidate for House District 39
I am delighted to endorse Andrew Kuzma for State Representative in PA House District 39.
Andrew emerged victorious in the primary between himself and the incumbent, Rep. Mike Puskaric. I am happy to report that this election outcome is good news for gun owners.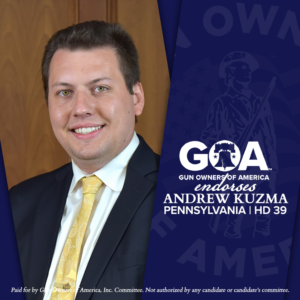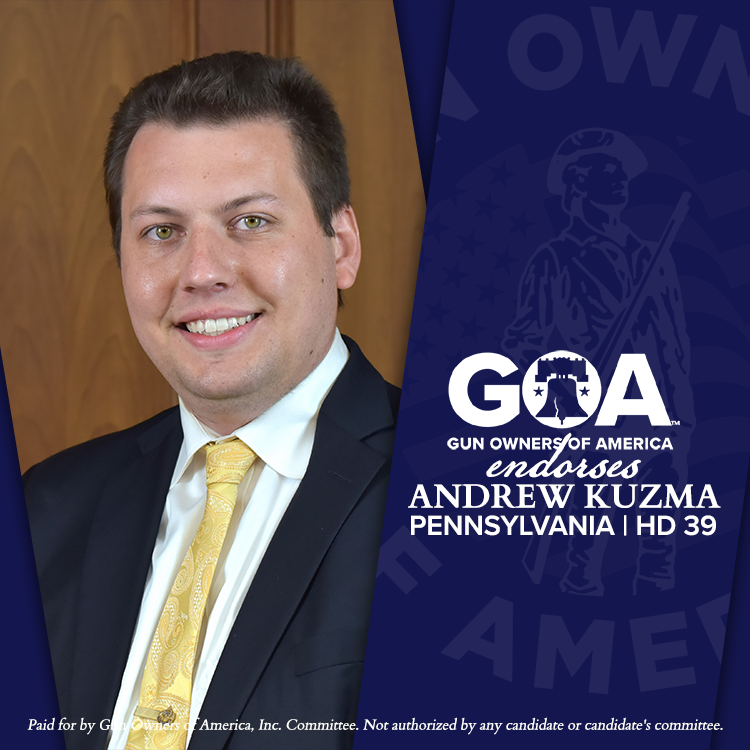 Andrew has committed to being a strong ally for GOA members and supporters within the district and also across Pennsylvania.
It is extremely important that we elect solid, pro-2A candidates to hold back the anti-gun forces breathing down our necks from the Biden Administration and Philadelphia Democrats.
Andrew Kuzma will stand in the gap to protect your God-given rights from the tyrannical plans of the PA House Democrats.
Andrew scored a perfect, 100% on his 2022 GOA candidate survey. I also interviewed him face-to-face and I can tell you that he's as strong as they are when it comes to your constitutionally-protected rights.
Here is what Andrew has to say in his own works about the importance of your Second Amendment rights:
The 2nd Amendment and Article I, Section 21 of the Pennsylvania Constitution protect every citizen's right to keep and bear arms. They are instrumental not only for our personal self-defense, but they also protect us from a tyrannical government. They are fundamental rights for all law-abiding citizens. I support constitutional carry, national reciprocity for concealed carry permit holders, and I will advocate for every citizen's 2nd Amendment rights as a state legislator.
For all of these reasons, Gun Owners of America is endorsing Andrew Kuzma for state representative in House District 39.
So, in the November 8th general election, vote for Andrew Kuzma and be sure to support his campaign.
Paid for by Gun Owners of America, Inc. Committee. Not authorized by any candidate or candidate's committee.
Recent GOA News & Updates