Constitutional Carry Introduced in PA Senate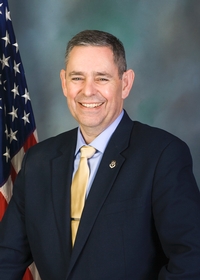 Let's Pass SB 565
Constitutional Carry has been introduced in the PA Senate.
Senator Cris Dush (R-25), filed SB 565 on Friday, April 16, 2021, and the bill was referred to the Senate Judiciary Committee the same day.
Now it's time to roll up our sleeves and get to work to pass Constitutional Carry in Pennsylvania.
We'll need to push hard to get SB 565 reported from the Senate Judiciary Committee and scheduled for a vote in the full Senate. In order to do that, I'll need you to take action immediately.
To date, there are only 11 senators co-sponsoring the bill. Importantly, only three of the nine Republicans on the Senate Judiciary Committee have signed on as co-sponsors.
And a key, missing co-sponsor is Senate Judiciary Committee Chair, Senator Lisa Baker (R-20). Without Senator Baker's support, SB 565 will never come up for a vote.
Every Republican member on the Senate Judiciary Committee should be a co-sponsor on Constitutional Carry along with the rest of the Republican Caucus.
That's why I need you to send a message to your state senator (see above), asking him or her to co-sponsor, support, and pass SB 565.
SB 565 would affirm the constitutional right of every person inside Pennsylvania to keep and bear firearms without a permit, including the right to carry openly or concealed, loaded or unloaded.
The bill also eliminates the restrictions on carrying firearms on public streets or public property in Philadelphia.
For those who wish, SB 565 includes an optional license to carry firearms (LTCF) that will provide reciprocity with any state with which Pennsylvania has an agreement.
No one should have to wait to exercise their right to keep and bear arms, especially during a time of emergency when it is needed the most.
Finally, states that have adopted Constitutional Carry rank among the safest in the nation, as repeatedly demonstrated by states like New Hampshire and Vermont that always rank near the top of the list of safest places.
In short, Constitutional Carry would make Pennsylvania safer and freer.
But gun owners in Pennsylvania need to be vocal to get SB 565 out of committee and on to the floor for a Senate roll call vote.
So please send a message to your state senator, using the form above, to co-sponsor and support the passage of SB 565.
Recent GOA News & Updates