Let's Move Pro-Gun Bills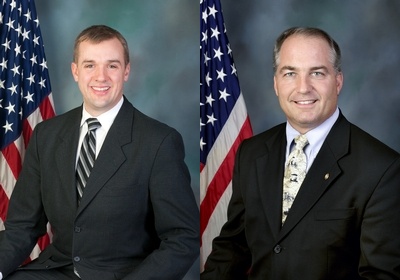 Well, it's mid-April and I wish I had better news to report regarding the status of our GOA-backed pro-gun legislation
It seems that House Republican leadership is stalling once more on moving our bills — and this isn't the first time.
Last session, Constitutional Carry never made it out of the House Judiciary Committee; and both the House and Senate bills to strengthen the firearms preemption law died on the floor and were never voted upon.
And we can lay the blame for the inaction squarely at the feet of Republican leadership.
Friends, I am in the Capitol talking to legislators, and what I am hearing now is like déjà vu all over again. Our bill sponsors are being told to delay introducing or pushing their legislation at the behest of leadership.
These bills include:
HB 659 (yet to be filed) — Representative Bernstine's Constitutional Carry bill.
HB 979 — Representative Dowling's bill to strengthen our firearms preemption law
HB 357 — Representative Metcalfe's Right to Bear Arms Protection Act
Make no mistake about it, our gun rights are in danger of being put on the back burner yet again.
That's why I need you to send a message, using the form above, to Republican leadership to pass these important bills as soon as possible. Gun owners can no longer be taken for granted!
We need to let Speaker Bryan Cutler and House Majority Leader Kerry Benninghoff know that gun owners should be at the top of their agenda, not at the bottom.
Do our constitutionally-protected rights deserve anything less?
So please send a message (see above) to Republican leadership urging them to act on pro-gun legislation right away!
Recent GOA News & Updates