Two Constitutional Carry Bills Coming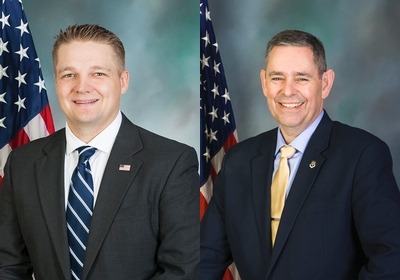 Help Us Get Co-Sponsors!
I have extremely good news for Pennsylvania gun owners.
Two Constitutional Carry bills will be introduced in the Pennsylvania General Assembly thanks to two legislators who aren't afraid to stand up for your constitutionally-protected rights.
Just like previous years, Pennsylvania State Representative Aaron Bernstine (R-10) will re-introduce Constitutional Carry legislation in the House.
But this session, Senator Cris Dush (R-25) will file a companion bill in the Senate. So, we now have avenues in both chambers to get this important legislation passed.
These bills would affirm the constitutional right of every person inside Pennsylvania to keep and bear firearms without a permit, including the right to carry openly or concealed, loaded or unloaded.
Both bills also eliminate the restrictions on carrying firearms on public streets or public property in Philadelphia. And they remove certain knives from the definition of "offensive weapons."
For those who wish, the bill includes an optional license to carry firearms (LTCF) that will provide reciprocity with any state with which Pennsylvania has an agreement.
If we learned anything from the COVID-19 pandemic, it was that we can no longer tolerate delays in the exercise of our God-given rights. 
Many sheriffs across the Commonwealth refused to issue new LTCF's due to COVID-19 concerns, causing numerous citizens to be denied the right to carry a gun to protect themselves if they didn't already have an LTCF.
And let's not forget the Philadelphia Police Department Gun Permit Unit delaying initial appointments for over a year along with their own office closures.
No one should have to wait to exercise their right to keep and bear arms, especially during a time of emergency when it is needed the most.
Finally, states that have adopted Constitutional Carry rank among the safest in the nation, as repeatedly demonstrated by states like New Hampshire and Vermont that always rank near the top of the list of safest places.
In short, Constitutional Carry would make Pennsylvania safer and freer.
But gun owners in Pennsylvania need to be vocal to get Constitutional Carry moving!
So please send a message to your state representative and senator, using the form above, and urge them to co-sponsor and support the passage of Constitutional Carry.
Recent GOA News & Updates