GOA-PA Sends Letter to Bradford County Sheriff Regarding Unconstitutional LTCF Requirements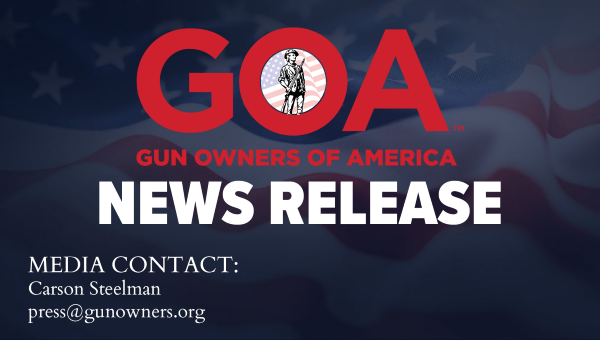 FOR IMMEDIATE RELEASE
March 18, 2022
TOWANDA, Pa. — Gun Owners of America (GOA) sent a letter yesterday to Sheriff Clinton J. Walters of Bradford County, Pennsylvania, regarding the Sheriff's supplemental requirements for Pennsylvania License to Carry Firearm (LTCF) applications in the county. These include an unconstitutional selective prohibition on out-of-state applicants and requirement for law enforcement or county resident references.
"GOA is always on the lookout for infringements of citizen's gun rights. Law-abiding individuals should be allowed to protect themselves and shouldn't be subject to additional requirements beyond that authorized by the legislature,"said Val Finnell, Pennsylvania Director for GOA. "Seeing this in Bradford County was a surprise, but we hope it is a misunderstanding rather than intentional and wanted to give Sheriff Walters the opportunity to fix the problem."
"However, gun owners know that no infringement of gun rights is minor," Dr. Finnell continued. "Every municipality and elected official needs to know that GOA will pursue its members and our citizens' rights using every tool in our toolbox."
The letter to Sheriff Walters of Bradford County can be viewed here.
Dr. Val Finnell or another GOA spokesperson is available for interviews. Gun Owners of America is a nonprofit grassroots lobbying organization dedicated to protecting the right to keep and bear arms without compromise. GOA represents over two million members and activists. For more information, visit GOA's Press Center.
Recent GOA News & Updates