GOA Endorses William Torbeck for State Representative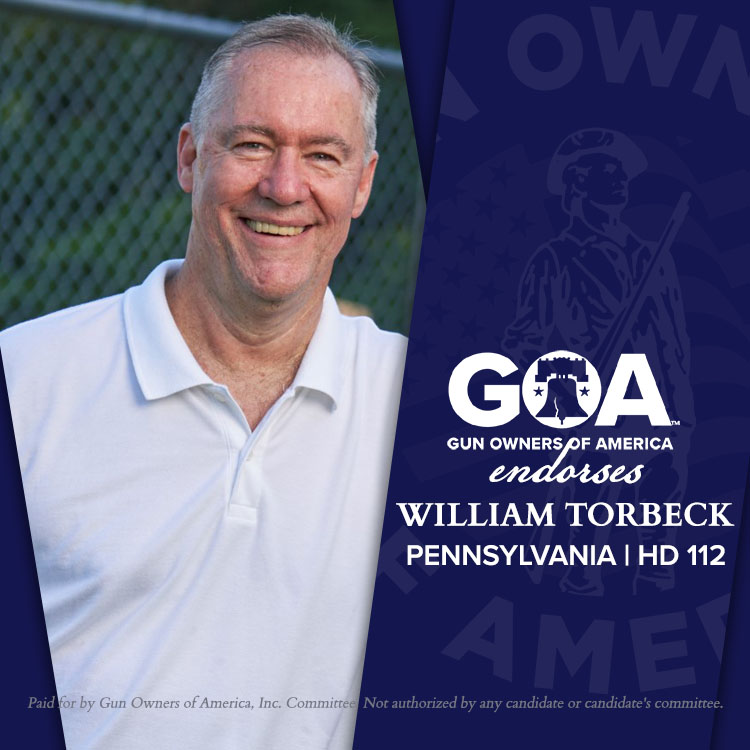 William Torbeck is the Gun Owners' Choice Candidate for PA House District 112
I am delighted to endorse William Torbeck for State Representative in PA House District 112.
Wiliam Torbeck is challenging the anti-gun incumbent, Rep. Kyle Mullins. Mullins has a 0% pro-gun voting record and holds an "F-" rating from GOA. He has co-sponsored numerous anti-gun bills, including HB 770, which would ban semi-automatic rifles.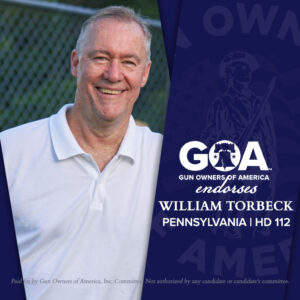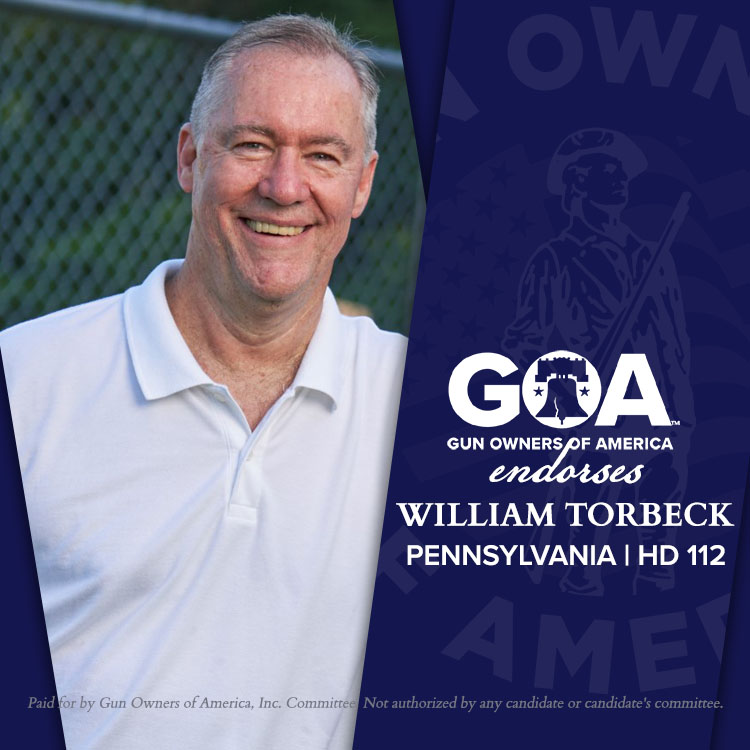 But gun owners have an opportunity to replace Kyle Mullins with a solid pro-gun representative.
William Torbeck is that candidate!
William is a contractor at Tobyhanna with over 15 years of experience in providing satellite communications technology to the US military. He is also passionate about raising assistance dogs for America's veterans.
And when it comes to your constitutionally-protected rights, William Torbeck is fully on our side.
GOA institutes a rigorous evaluation process involving a careful review of a candidate's history and beliefs, and William Torbeck passed all our metrics with flying colors. Furthermore, William scored 100% on his 2022 GOA candidate survey. 
Here is what William Torbeck has to say in his own words regarding your precious rights:
Our 2nd Amendment is a God-given right. An individual has the right to  protect themselves, their home, and family. "Shall not be infringed" will never be compromised, will never be reinterpreted.  Our way of life is under serious threat, and citizens' rights are under attack. We citizens must preserve the eternal moral order for future generations. "Shall not be infringed" must never be jeopardized to preserve the eternal moral order.
Excellent!
Let's send gun-grabbing Kyle Mullins home and elect William Torbeck as the 112th district's new State Representative.
So, in the November 8th general election, vote for GOA-endorsed William Torbeck and be sure to support his campaign.
Paid for by Gun Owners of America, Inc. Committee. Not authorized by any candidate or candidate's committee.
Recent GOA News & Updates