GOA Endorses Stephanie Borowicz for State Representative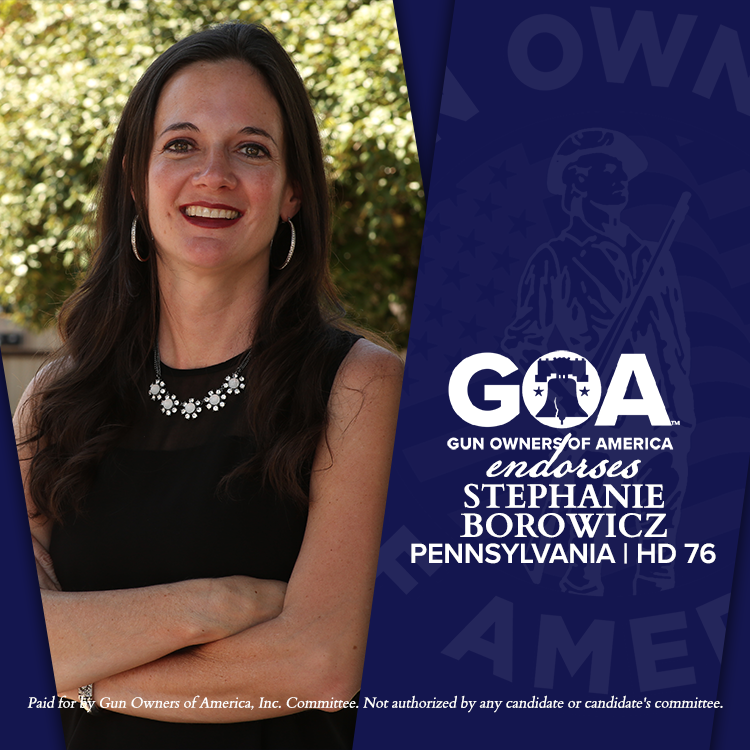 ---
Last day to register or update voter registration, October 24, 2022.
Last day to apply for a mail-in or civilian absentee ballot, November 1, 2022. Voted mail-in or absentee ballots must be received by your county election board by 8 pm on November 8th.
---
Stephanie Borowicz is the Gun Owners' Choice Candidate for House District 76
I am delighted to endorse Stephanie Borowicz for State Representative in PA House District 76.
Representative Borowicz has been a true champion of your Article 1, Section 21 rights. Not only does she have a 100% pro-gun voting record, but Rep. Borowicz is the prime sponsor of HB 1575, a bill to exempt firearm and ammunition sales from sales tax.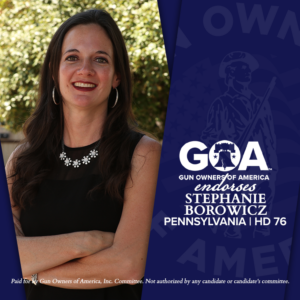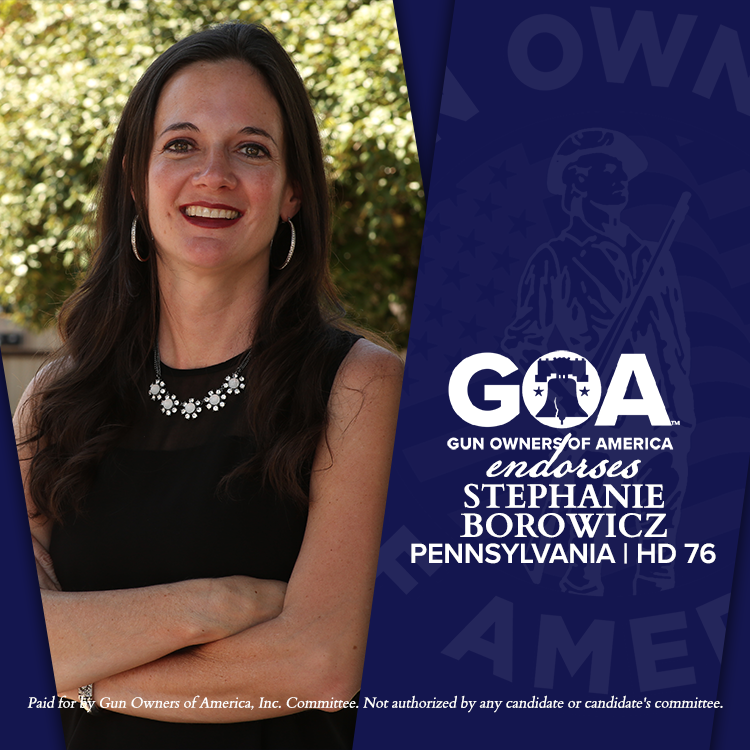 In fact, Rep. Borowicz is on GOA's short list of legislators who will stand in the gap and ALWAYS defend and advance your constitutionally-protected rights. That's why she has earned the coveted A+ rating from GOA.
Here is what Representative Borowicz has to say in her own words about your God-given rights:
Protecting and defending our 2nd Amendment rights has never been more important than it is today.  It is vital to the existence and preservation of freedom. The 2nd Amendment is the defender and protector of all of our other God-given rights. It is up to us to protect it. As a member of the Pennsylvania General Assembly, I have held true to my convictions by sponsoring or co-sponsoring and voting for every piece of pro-gun legislation introduced because I firmly believe that Article 1 Section 21 protects an individual's liberty and freedom to own and possess firearms without government intrusion. It shall not be infringed. It shall not be questioned.
Now you know why GOA is endorsing Representative Borowicz. I wish every legislator was as committed as she is.
So, in the November 8th general election, vote for Stephanie Borowicz and be sure to support her campaign.
Paid for by Gun Owners of America, Inc. Committee. Not authorized by any candidate or candidate's committee.
Recent GOA News & Updates