GOA Endorses Jeremy Shaffer for Congress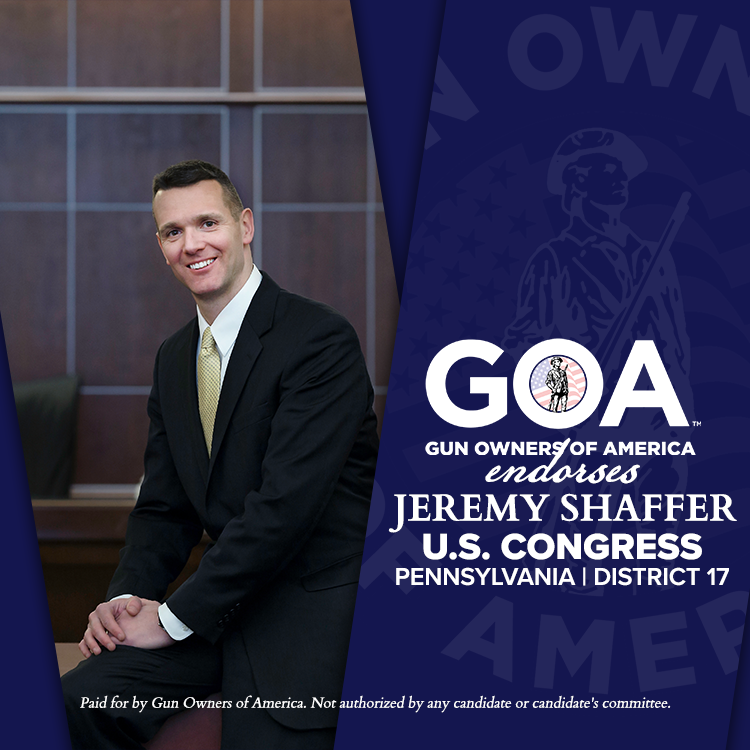 ---
Last day to register or update voter registration, October 24, 2022.
Last day to apply for a mail-in or civilian absentee ballot, November 1, 2022. Voted mail-in or absentee ballots must be received by your county election board by 8 pm on November 8th.
---
Jeremy Shaffer is the Gun Owners Choice for PA's 17th Congressional District
I am proud to endorse Jeremy Shaffer for Congress in Pennsylvania's 17th Congressional District.
Anti-gun Congressman, Conor Lamb, decided to run for U.S. Senate, leaving the 17th Congressional District as an open seat. So, it's imperative that gun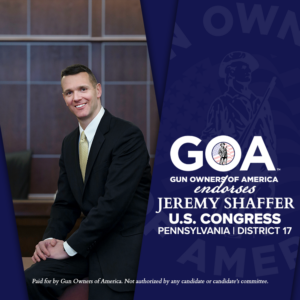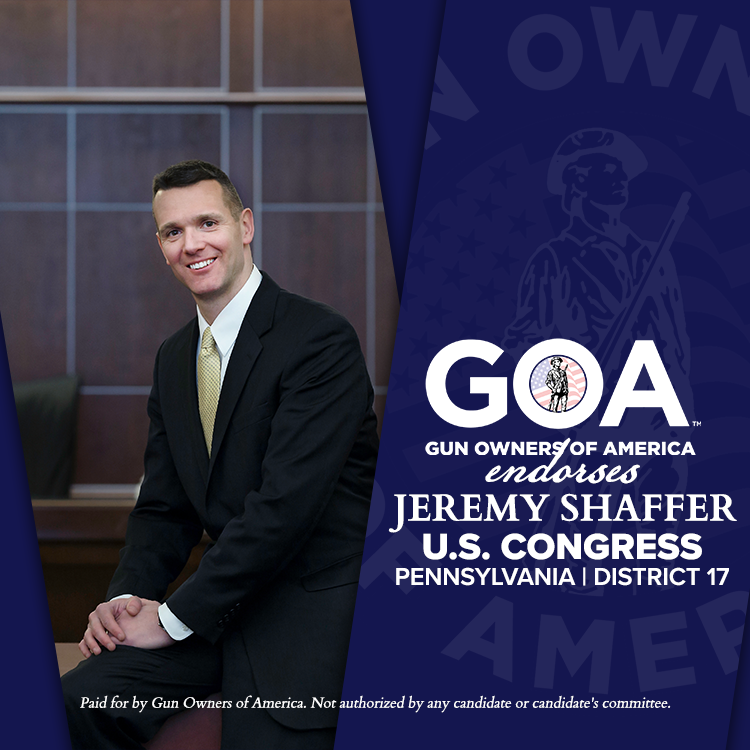 owners put in a pro-gun candidate as their next Congressman and reverse the anti-gun course of the Biden Administration.
Jeremy is an amazing individual. He holds a Ph.D. in Electrical and Computer Engineering from Carnegie Mellon University. He's also a successful entrepreneur.
Jeremy is also no stranger to politics. He served as a Ross Township Commissioner and Board President. Now Jeremy wants to lead Southwestern Pennsylvania in the House of Representatives.
Jeremy earned GOA's support because of his high marks during our rigorous Candidate Endorsement process and where he earned a 100% score on our 2022 gun rights candidate survey.
Here is what Jeremy has to say in his own words about your Second Amendment rights:
In a time of skyrocketing lawlessness and crime, the far-left calls for defunding our police and attacks the rights of law-abiding gun owners. As a strong supporter of our Constitution and 2nd Amendment, I won't stand for it, and I'm proud to be endorsed by Gun Owners of America.
First Name, you and I both know that we need to stop the Biden Administration's assault against our constitutionally-protected rights. Let's take PA-17 back from the anti-gun Democrats.
For all of these reasons, GOA is endorsing Jeremy Shaffer for Congress in PA's 17th Congressional District.
So, in the November 8th general election, vote for Jeremy Shaffer and be sure to support his campaign.
Paid for by Gun Owners of America. Not authorized by any candidate or candidate's committee.
Recent GOA News & Updates