GOA Endorses James May for State Representative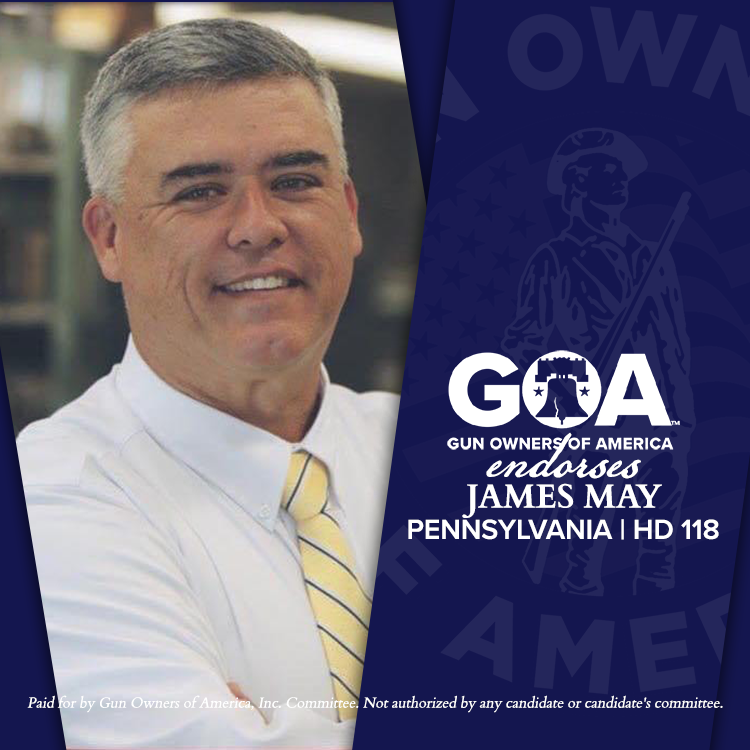 ---
Last day to register or update voter registration, May 2, 2022
Last day to apply for a mail-in or civilian absentee ballot, May 10, 2022. Voted mail-in or absentee ballots must be received by your county election board by 8 pm on May 17th.
---
James May is the Gun Owners' Choice Candidate for State Representative in HD 118
I am delighted to endorse James May for State Representative in Pennsylvania's 118th House District.
James May is that person! Anti-gun State Representative Michael Carroll (D) is retiring, leaving an open seat in the 118th district. So, this is an excellent opportunity to elect a pro-gun State Representative to replace him.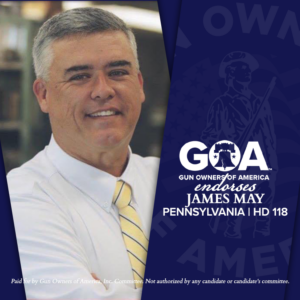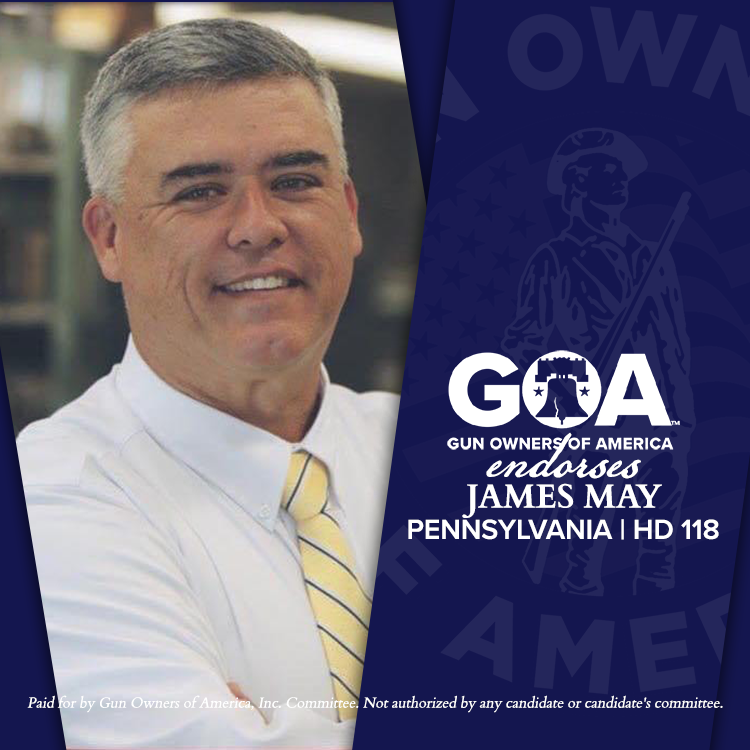 James is an Iraq War veteran. He served as a chaplain (Captain) on the front lines and back home at Walter Reed Army Medical Center. He knows what it means to serve a cause higher than himself and that will be reflected in his service as a Pennsylvania State Representative.
Important for gun owners, James is an ardent supporter of your Second Amendment rights. He scored 100% on his 2022 GOA candidate survey. 
Here is what James has to say in his own words about your Second Amendment rights:
As a combat veteran, I've seen firsthand the sacrifice that the American soldier makes for our freedom, but unfortunately today, we have politicians who are trying to take those freedoms away.  Our right to bear arms as individuals is enshrined in both the US and the PA Constitutions and as such shall not be questioned.  On this, I will not compromise.  
Now that is a powerful statement from a Patriot, veteran, and man of the cloth.
That's why GOA is endorsing James May for State Representative in the 118th House District.
So, be sure to vote for James May in the May 17th Republican primary and be sure to volunteer and support his campaign.
Paid for by Gun Owners of America, Inc. Committee. Not authorized by any candidate or candidate's committee.
Recent GOA News & Updates