Contact Senator Corman to Advance Pro-Gun Bills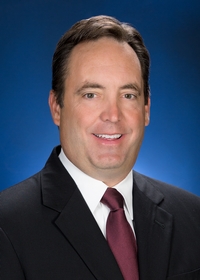 The Clock is Ticking on Pro-Gun Legislation!
We are running out of time!
Both HB 1747 and HB 2440 are ready for a vote on the Senate floor. That's the good news.
But Senate Majority Leader, Jake Corman (R-34), has not committed to advancing these important bills.
And with only 4 legislative days left, there is a real danger both of these bills will die on the calendar.
That's why I need you to contact Senator Corman's office immediately to demand a recorded vote on both HB 1747 and HB 2440.
To refresh your memory, HB 1747 eliminates the Governor's ability to "suspend or limit the sale, dispensing or transportation…of firearms" during a state of emergency.
HB 1747 also removes the requirement to have a License to Carry Firearms (LTCF) in order to carry a firearm openly during a state of emergency — and with Pennsylvanians waiting up to a year to get an LTCF, this is a much-needed correction to the law.
HB 2440, the "Hunting, Firearm and Ammunition Life-Sustaining Business Act" would protect the entire firearms industry and shooting ranges from arbitrary closure during a state of emergency by making them life-sustaining businesses.
Make no mistake about it, it's "4th and Goal" with only seconds left on the clock. It's up to Senator Corman to carry the ball across the line and score a touchdown for gun owners.
So, please take action today (see above) and urge Senator Corman to schedule a vote on HB 1747 and HB 2440 immediately.
Recent GOA News & Updates