Hot! PA Senate Taking Up Constitutional Carry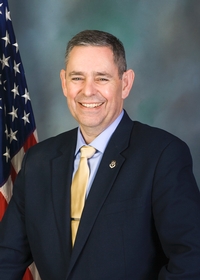 Senate Judiciary Committee to Vote on SB 565 at 9 AM, June 24th
You did it!
While the House Constitutional Carry bill is being held up by Republican leadership, the Pennsylvania Senate will consider its version of the bill tomorrow.
SB 565, sponsored by pro-gun stalwart Senator Cris Dush (R-25), will be heard in the Senate Judiciary Committee at 9 AM on June
24th. As you may recall, SB 565 is the companion bill to Representative Bernstine's Constitutional Carry bill in the House (HB 659).
In a previous alert, I stressed how getting Constitutional Carry up for a vote in the Senate Judiciary Committee would be an uphill battle. But your emails to the committee chair, Senator Lisa Baker (R-20), worked. It was your grassroots pressure that finally got SB 565 on Senator Baker's radar.
We now need to get Constitutional Carry out of committee and onto the Senate floor for a roll-call vote.
SB 565 would affirm the constitutional right of every person inside Pennsylvania to keep and bear firearms without a permit, including the right to carry openly or concealed, loaded or unloaded.
The bill also eliminates the restrictions on carrying firearms on public streets or public property in Philadelphia.
For those who wish, SB 565 includes an optional license to carry firearms (LTCF) that will provide reciprocity with any state with which Pennsylvania has an agreement.
No one should have to wait to exercise their right to keep and bear arms, especially during a time of emergency when it is needed the most.
Finally, states that have adopted Constitutional Carry rank among the safest in the nation, as repeatedly demonstrated by states like New Hampshire and Vermont that always rank near the top of the list of safest places.
So, please take action immediately and send your state senator a message (by using the form above) to report and pass SB 565, Constitutional Carry. The committee vote is tomorrow, so don't delay and please share this alert as widely as possible with your pro-gun family and friends.
Recent GOA News & Updates