GOA Endorses Brittany Kosin for State Representative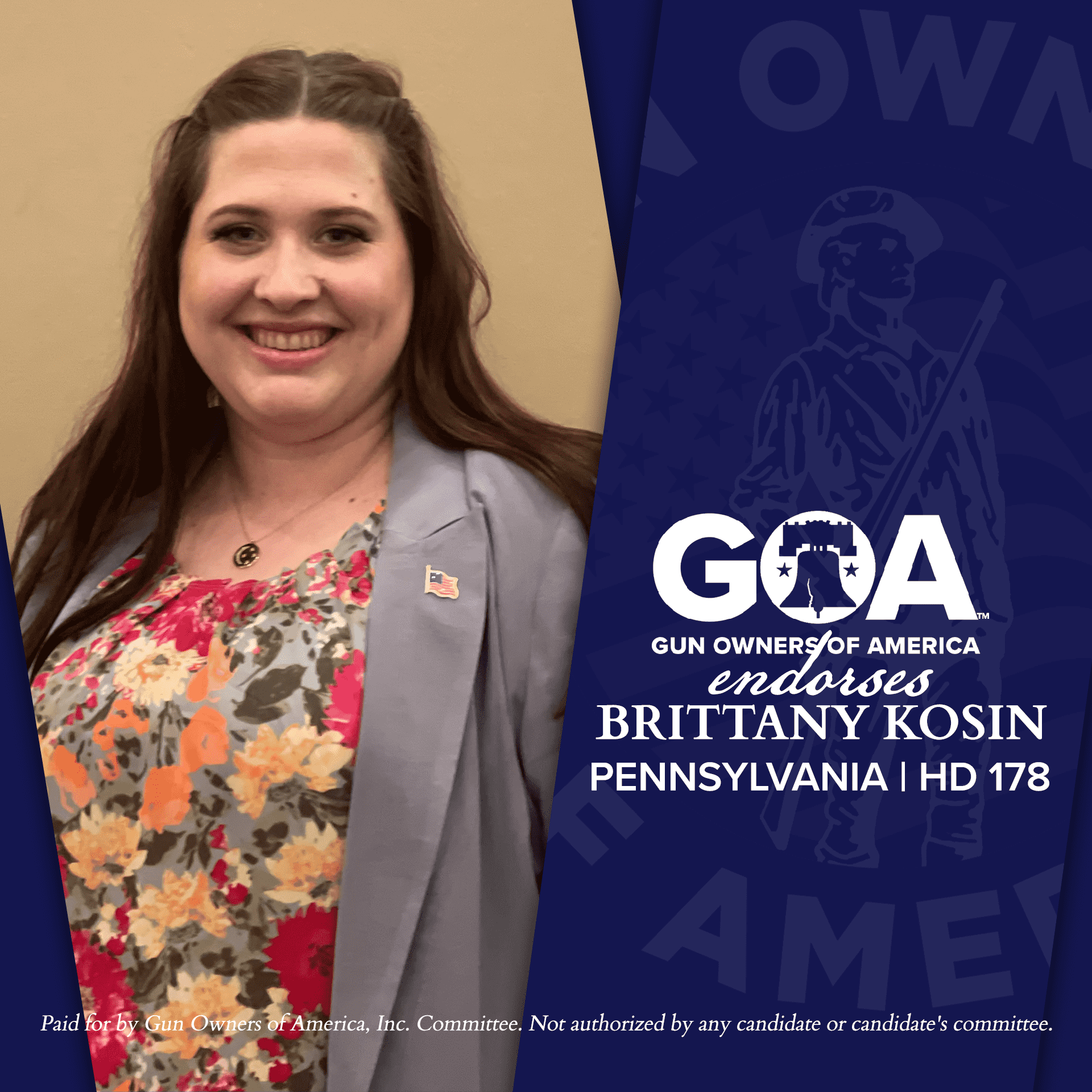 ---
Last day to register or update voter registration, May 2, 2022
Last day to apply for a mail-in or civilian absentee ballot, May 10, 2022. Voted mail-in or absentee ballots must be received by your county election board by 8 pm on May 17th.
---
Brittany Kosin is the Gun Owners' Choice Candidate for House District 178
I am delighted to endorse Brittany Kosin for state representative in Pennsylvania's 178th district.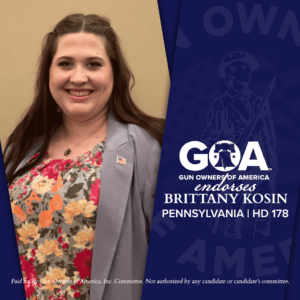 Anti-gun Republican Wendi Thomas is retiring, leaving an open seat in the district. So, this is a HUGE opportunity for gun owners to elect a great, pro-gun representative to replace Thomas.
And Brittany Kosin is that person!
Brittany is all about public service and backing her community. She is a nurse, firefighter, small business owner, and mother of three children.
And when it comes to your Second Amendment rights, Brittany is a champion. She is openly campaigning for Constitutional Carry, something her predecessor voted against.
After interviewing Brittany personally, I can tell you that she is the real deal when it comes to the Second Amendment.
Importantly, Brittany scored a perfect, 100% on her GOA candidate survey. The other Republican candidate failed to respond, which is never a good sign.
Here is what Brittany Kosin has to say about your 2A rights in her own words:
Our Second Amendment rights are paramount to the defense of our nation and our unalienable rights as Americans. We must enact Constitutional Carry in the commonwealth as you should not need a permit to carry out your constitutional rights.
That's why Gun Owners of America is endorsing Brittany Kosin for state representative in House District 178.
So, in the May 17th Republican primary election, be sure to vote for Brittany Kosin and volunteer/support her campaign.
Paid for by Gun Owners of America, Inc. Committee. Not authorized by any candidate or candidate's committee.
Recent GOA News & Updates